Morag Keil
Morag Keil's practice is ouroboric: self-referring, self-erasing, self-consuming, regurgitating. Keil's installations have the bald efficiency of something bargain-bucket but workable. This amateurish construction — of clunky papier-mâché houses downtrodden with office heels, of a low-fi camera's glitchy rove over motorbikes — actualises her reflection of contemporaneity's squashing and conditioning of subjectivity, as well as the interlocking of production and pleasure. Beneath the watermark of professionalism and propriety lies a cesspit of personal contradictions and anxiety-trimmed mediations.
Through a wide variety of mediums including painting, photography, sculpture, installation and video, as well as collaborative projects with artists such as Georgie Nettell, Keil's work often relieve the aestheticising cliché of post-financial crash and millennial precarity. In her gallery exhibition, Here We Go Again, the artist simulated in three dimensions an out of date video game mocking home automation: doors with peepholes open up to doors, walls painted in soft pink and green screen, and televisions playing a lush forest CGI animation from a BBC One ident, which then cut to a blue circle that wobbled as a voice-over asked in the half-droning tones of Amazon's virtual assistant, Alexa. Behind Keil's work is the demand to know why we live like this and the impulse to tear it all down; but, until that happens, we wander.
Her celebrated solo institutional exhibition, Moarg Keil, presented a survey of a decade's work at the Institute for Contemporary Arts, London in 2019. Keil recently presented her third solo exhibition at Project Native Informant, Free Like Only Animals Can Be.
Read
Solo Exhibitions
2023
Needs & Wants, Jenny's, New York
2023
Inside, 100 Bell Towers, Montreal
2022
Free Like Only Animals Can Be, Project Native Informant, London
2022
Videos, Guzzler, Melbourne
2021
a LIFE LESS ORDINARY (sh*ll*w gr*ve), Ivory Tars, Glasgow
2021
HOGMANAY, Galerie Isabella Bortolozzi, Berlin
2019
Moarg Keil, Institute of Contemporary Arts, London
2019
Here We Go Again, Project Native Informant, London
2018
Controllers, Jenny's, Los Angeles
2017
passive aggressive 2, Real Fine Arts, New York City
2014
L.I.B.E.R.T.Y., Project Native Informant, London
2014
Would you eat your friends?, Real Fine Arts, New York City
2013
Potpourri, Cubitt Gallery, London
2013
Palais de Token, Neue Alte Brueke, Frankfurt
2012
Civil War, Outpost Gallery, Norwich
2011
Moarg Kiel, Palais de Tokyo, Paris
2011
Virginia Ham, Neuer Aachener Kunstverein, Aachen
2011
Public Hanging, Focal Point Gallery, Southend
2010
Group Show, Wilkinson Gallery, London
2010
Out of Your Head, Embassy Gallery, Edinburgh
2009
Bohemia/Nirvana, Caribic Residency, Frankfurt
2007
Neue Alte Brücke, Frankfurt
2007
Grimm Fine Art, Amsterdam
Two and Three-Person Exhibitions
2023
Truth vs. Lies with Bedros Yeretzian, Commercial Street, Los Angeles
2023
LIFE LIVE with Bedros Yeretzian and Nicole-Antonia Spagnola, Reena Spaulings, New York
2017
Questionnaire with Georgie Nettell, Yale Union, Portland
2015
Telephone with Ed Lehan and Georgie Nettell, Jenny's, Los Angeles
2015
Punks Not Dead It's Different with Morag Keil, Project Native Informant at Frieze London, London
Group Exhibitions
2023
THEY, Le Consortium, Dijon
2023
Water Connects Us All, ALTAN, Ålesund
2023
MOMENTUM 12 - Nordic Biennial of Contemporary Art, Galleri F 15, Moss, Norway
2023
PNI @ 10, Project Native Informant, London
2023
The Video Show: I Can't See A Thing. I'll Open This One, K4, Oslo
2022
Group Show, Graham Vunderink Gallery, Pittsfield
2022
Compact, Third Landscape Vitrine, London
2022
Sex is Censored Part 3: Le Pissoir Du La Perle, JENNY'S, New York
2022
Nothing To Write Home About, Kim? Contemporary Art Centre, Riga
2022
Lifes, Hammer Museum, Los Angeles
2021
Welcome to L.A., Overduin & Co., Los Angeles
2021
Rites of Passage, Oxygen Biennial, Tbilisi
2021
Paradis, Maison R&C, Marseille
2021
Tourism, Kunsthaus Glarus, Glarus and Stadtgalerie, Bern
2021
Stop Painting, Fondazione Prada, Venice
2020
Haunted Haus, Swiss Institute, New York
2020
Would Rather Post This Video Than No Video, Select, Berlin
2019
You, Musée d'Art Moderne, Paris
2019
Bodies of Work, Bus Projects, Melbourne
2019
Die Läden sind Geschlossen, Weiss Falk, Basel
2019
Masculinities, Bonner Kunstverein, Kölnischem Kunstverein und Kunstverein für die Rheinlande and the Westfalen, Düsseldorf
2019
Digital Gothic, Centre d'Art Contemporain: la Synagogue de Delme
2019
Discoteca Analitica, Fri Art Kunsthalle, Fribourg
2018
DEATH LOLZ, Peak, London
2018
Oh, that I had a thousand tongues, Tinos Quarry Platform, Tinos
2018
Original Character, DREI, Cologne
2018
Our Creative Heart, Mercy Pictures, Auckland
2017
Inside, Paddinton Town Hall, Sydney
2017
Istanbul Biennial, Istanbul
2017
universe, Life Sport, Berlin
2017
The Painting Show, Limerick City Gallery of Art, Limerick
2016
HOME, LUMA Westbau, Zurich
2016
The Highs of Everyday Life, Reena Spaulings Gallery, New York
2016
DIE MARMORY SHOW III "Guilty Pleasures", Deborah Schamoni, Munich
2016
Stüttgart, Francesca Pia, Zurich
2016
FLUXESFEVERFUTURESFICTION, Azkuna Zentroa, Bilbao
2016
The Painting Show, Contemporary Art Centre, Vilnius
2015
Rum, Sodomy and the Lash, Isabella Bortolozzi, Berlin
2015
Mirror Effect, The Box, Los Angeles
2015
Looks, Institute of Contemporary Arts, London
2015
There's No Space in Space, Life Gallery, SPACE, London
2015
Does Not Equal, W139, Amsterdam
2014
Issues with Castillo/Corrales, The Artist Space, New York
2013
Saviour Murir, Sandy Brown, Berlin
2013
Issues of Our Times, Castillio/Corrales, Paris
2013
Door Between Either And Or Part 1, Kunstverein München, Munich
2013
Version Control, Arnofini, Bristol
2013
HMV, Foxy Productions, New York
2013
Great Offers, CEO, Malmo
2011
Garbage World with Nicolas Ceccaldi, Mark and Kyoko, Berlin
2010
The Smart Fridge, Chilly Forecast for Internet Fridge, Kunstverein Medienturm, Graz
2010
84 Paintings with Manuela Gernedel and Fiona Mackay, Wilkinson Gallery, London
2010
Everything Must Go with Manuela Gernedel, Limazulu, London
2010
21st Century Event with Manuela Gernedel, Chisenhale Gallery, London
2010
Ourtv with Manuela Gernedel, Moot, Nottingham
2010
Ourtv with Manuela Gernedel, SWG3, Glasgow
2010
Ourtv with Manuela Gernedel, Lothringer 13, Munich
2010
At Five to Ten by the Old Bridge, My Sweetheart, Neue Alte Bruke, Frankfurt
2010
Local - Meat is my Veg, Caribic Residency, Hamburg
2010
84 Paintings with Manuela Gernedel and Fiona Mackay, Wiels Project Space, Brussels
2008
(*){+}, Grimm Fine Art, Amsterdam
2008
Tage / Die Kirchner show, Kornhäuschen, Aschaffenburg
2008
Exhibition, Pow Gallery, Hamburg
2007
Gallery Exchange, Neue Alte Brucke, Germany
2007
Killed the Painting Star, Centre for Contemporary Arts, Glasgow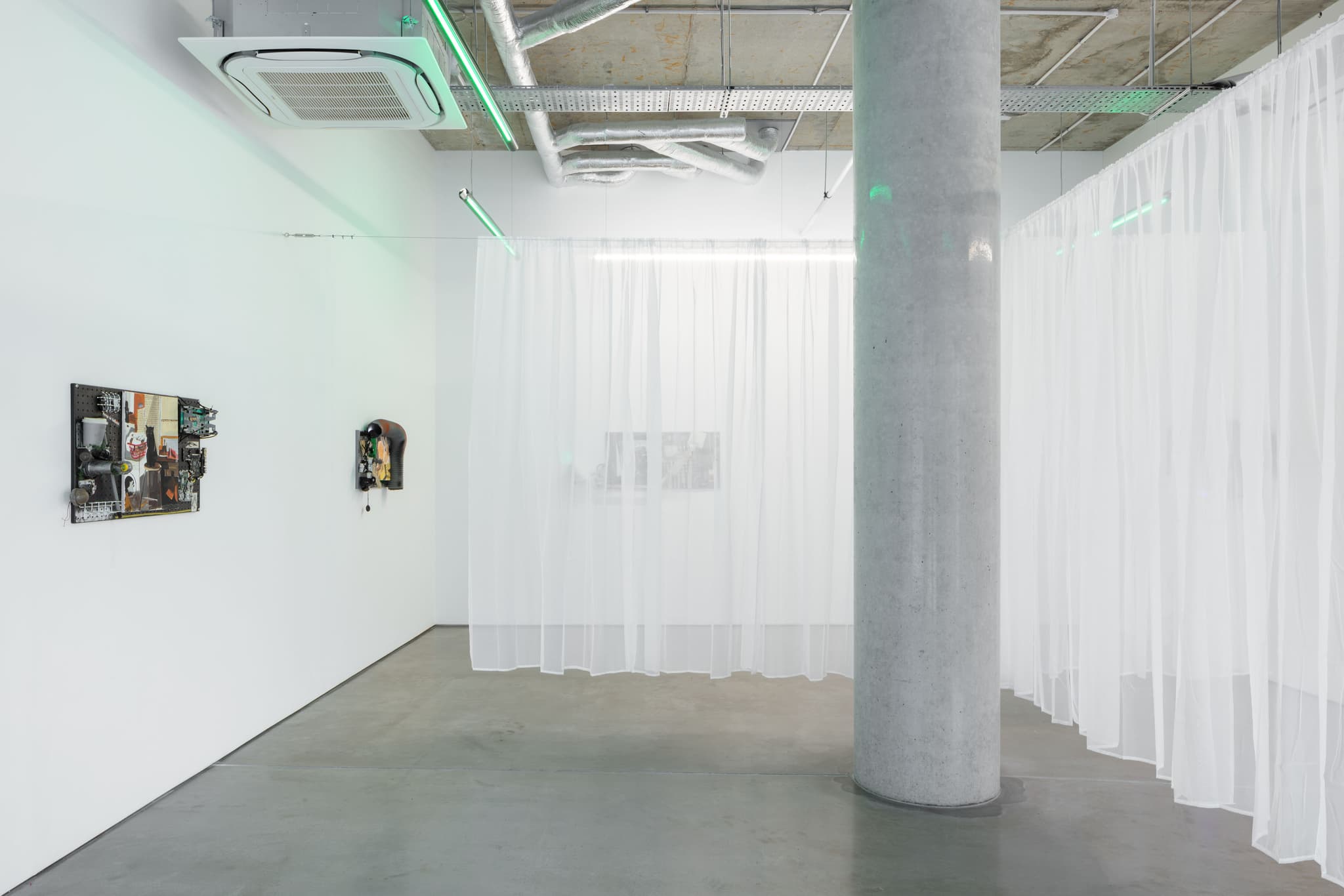 Installation View
Morag Keil
Free Like Only Animals Can Be, 2022
Project Native Informant, London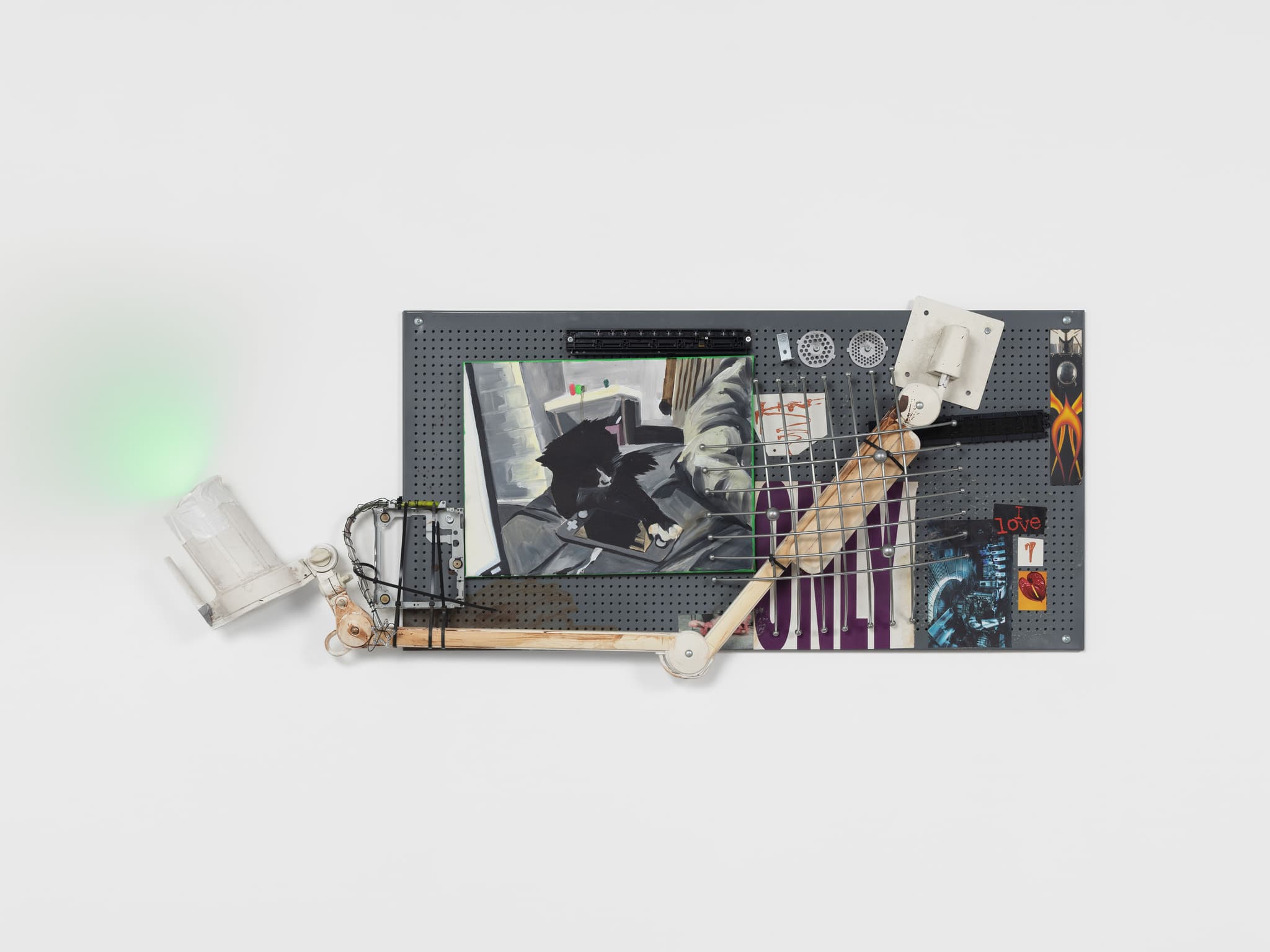 Morag Keil
Pepsi playing Animal Crossing
2022
Acrylic on canvas, collage, dentist lamp, LED light, steel, plastic and found material on steel pegboard
50 x 128 x 16 cm
19 3/4 x 50 3/8 x 6 1/4 in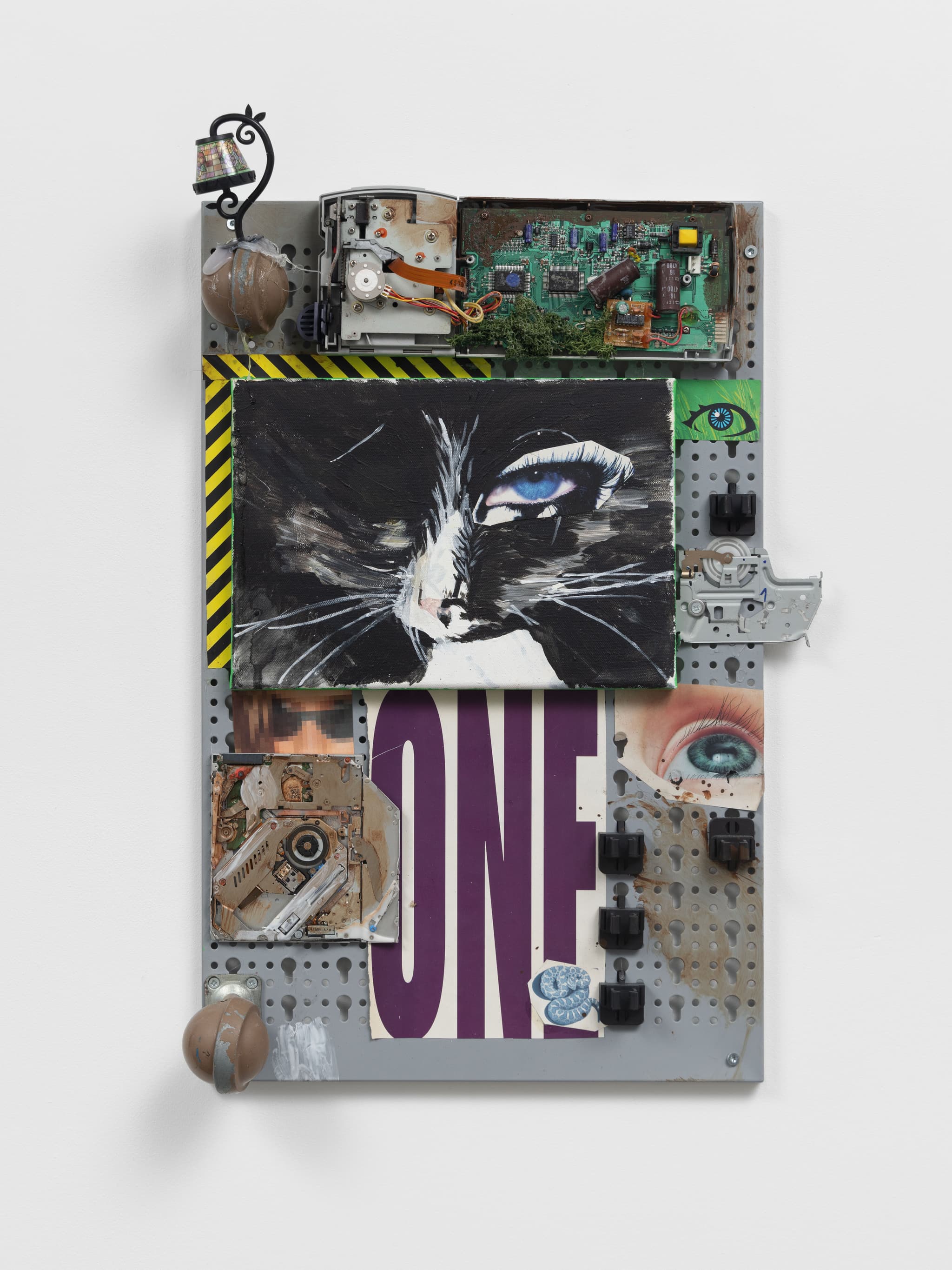 Morag Keil
Pepsi
2022
Acrylic on canvas, plastic toy lamp, epoxy resin, wheels, circuit boards, collage and disk tray on steel pegboard
64 x 43 x 8 cm
25 1/4 x 16 7/8 x 3 1/8 in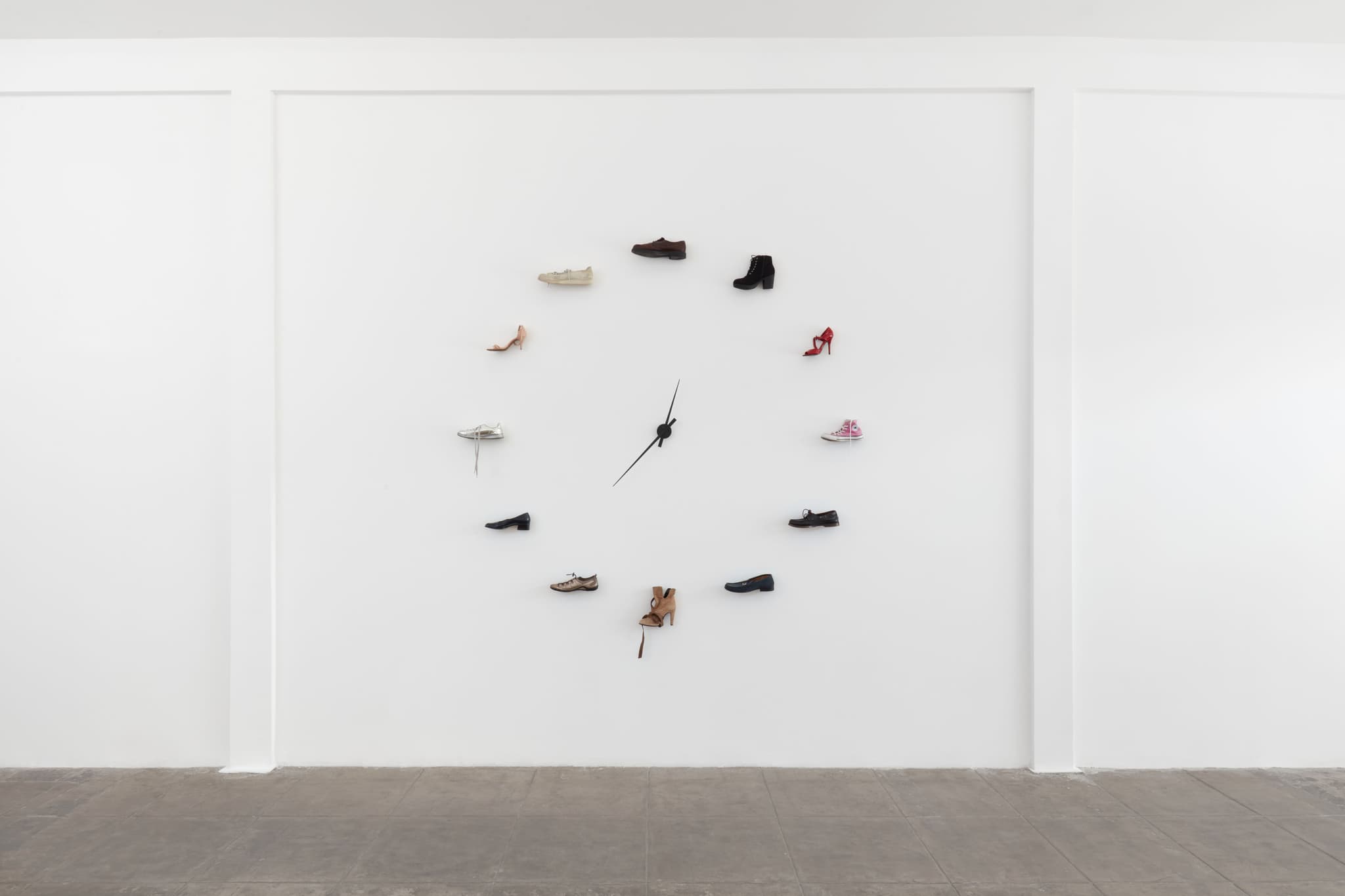 Morag Keil
Clock
2018
Found shoes and clock mechanism
Dimensions variable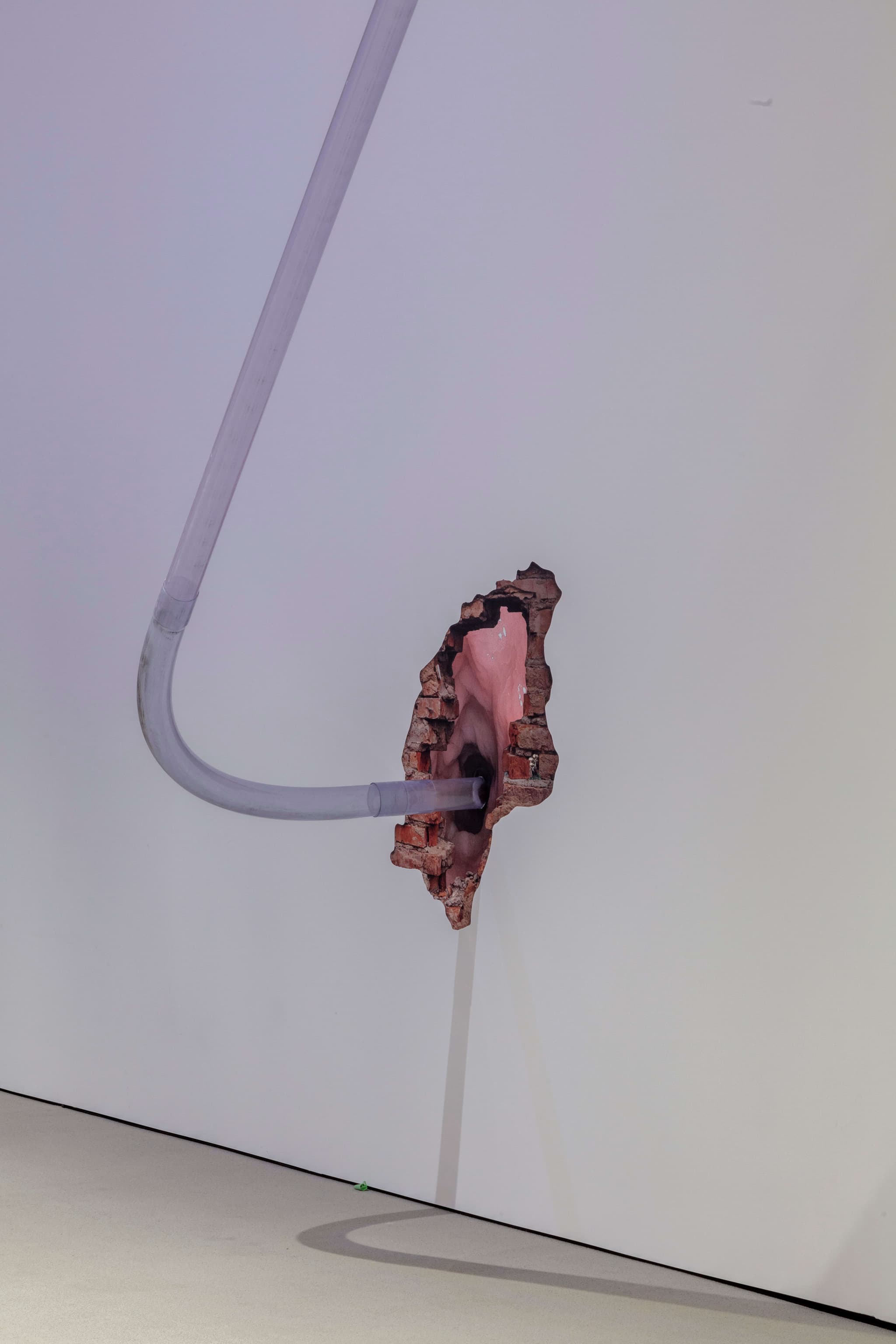 Installation View
Morag Keil
LIFES, 2021
Hammer Museum, Los Angeles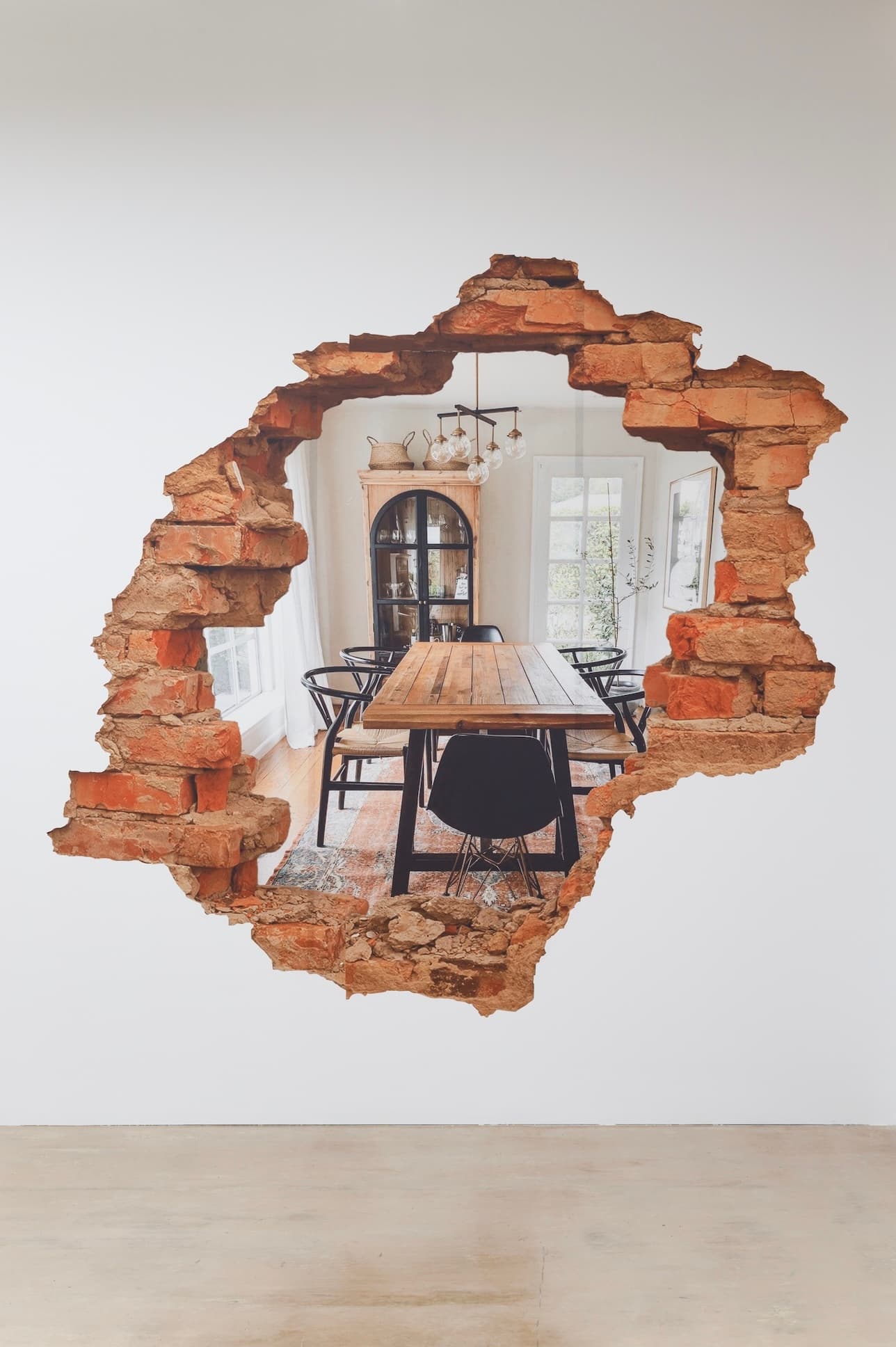 Installation View
Morag Keil
Nothing To Write Home About, Kim?, 2022
Contemporary Art Centre, Riga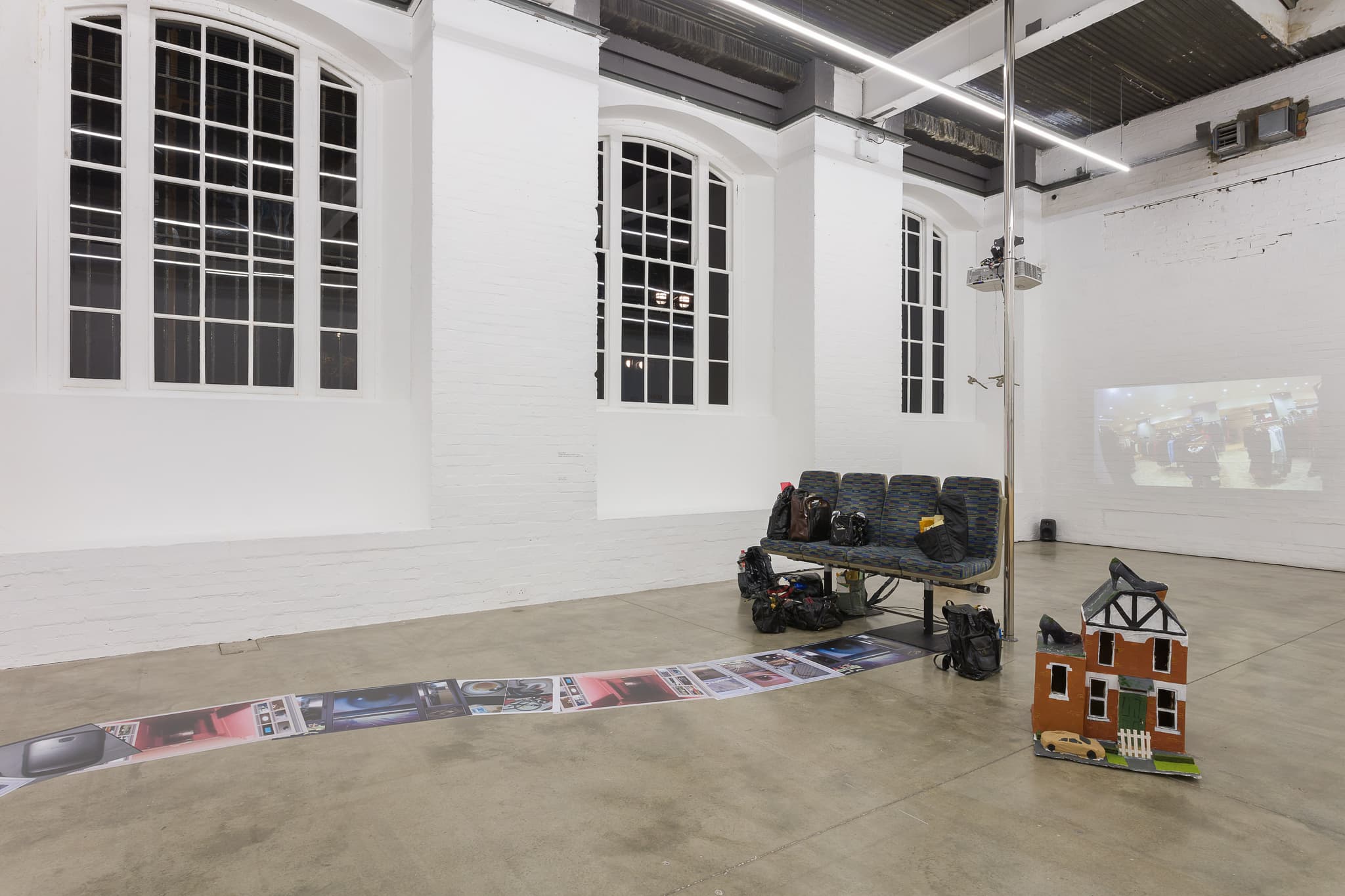 Installation View
Morag Keil
Moarg Keil, 2019
Institute of Contemporary Art, London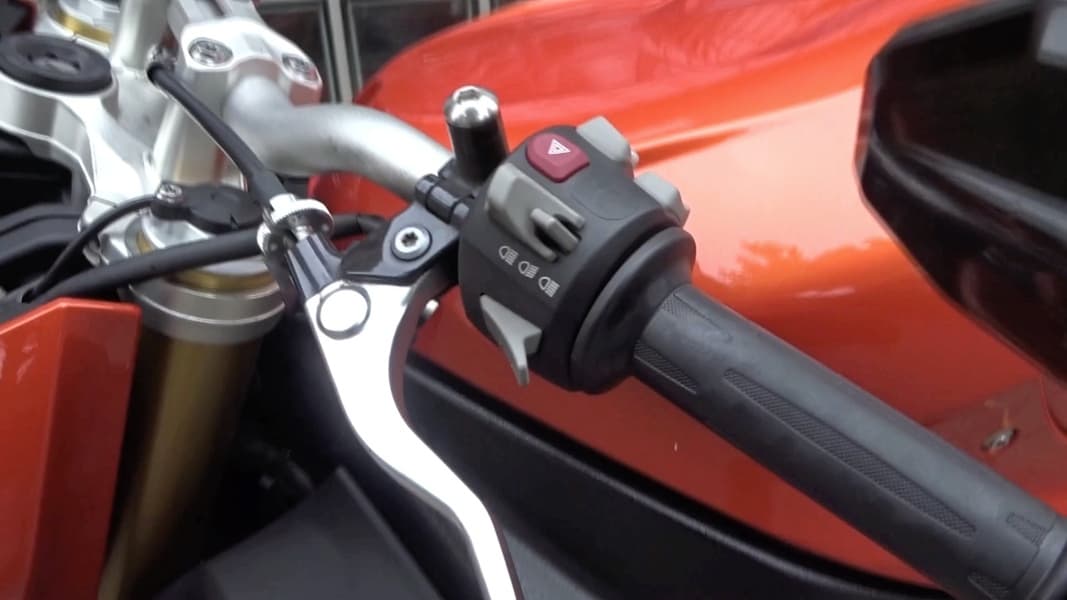 Morag Keil
Still: passive aggressive
2016
Single-channel video
11 mins, 04 secs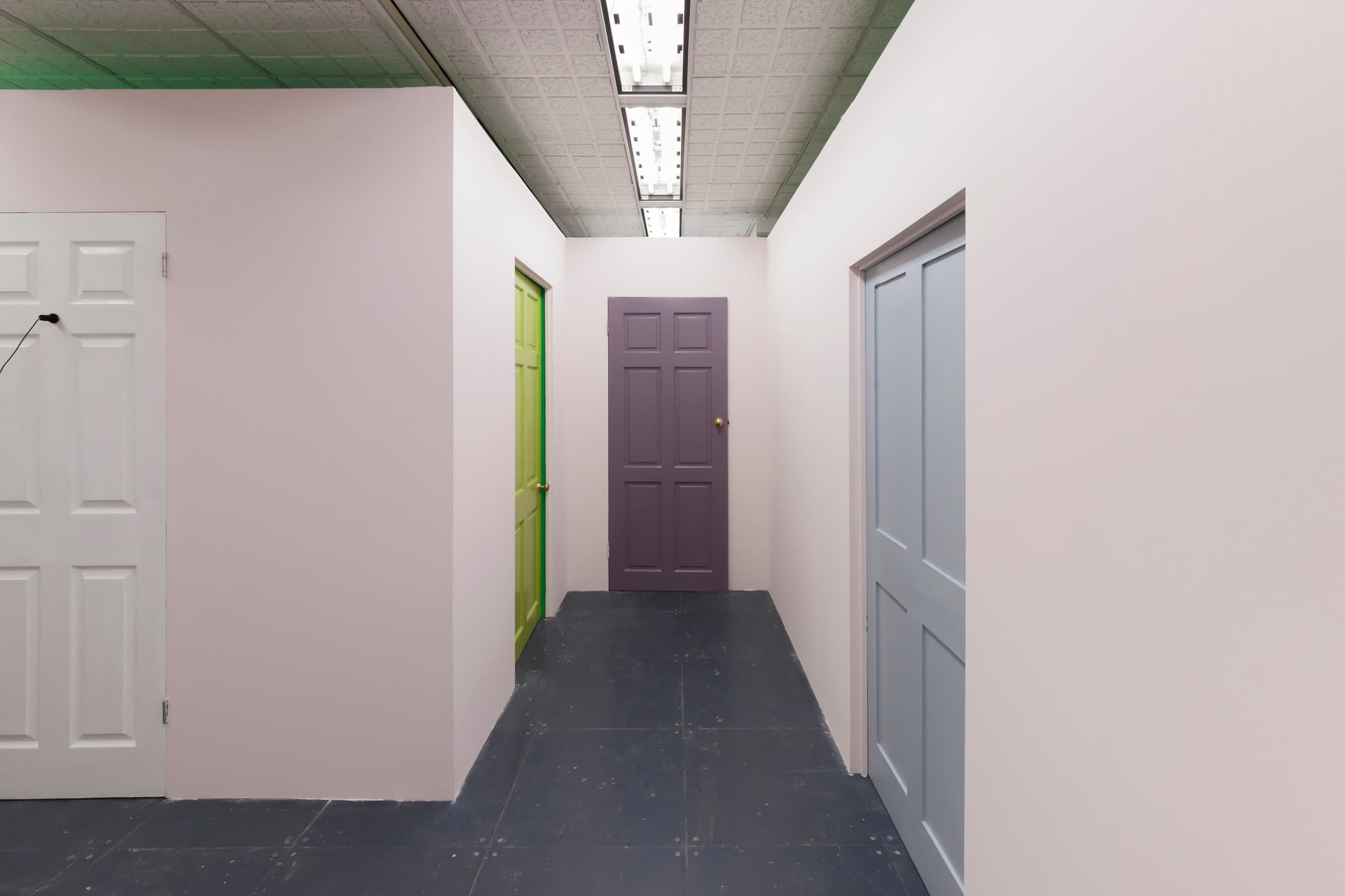 Installation View
Morag Keil
Here We Go Again, 2018
Project Native Informant, London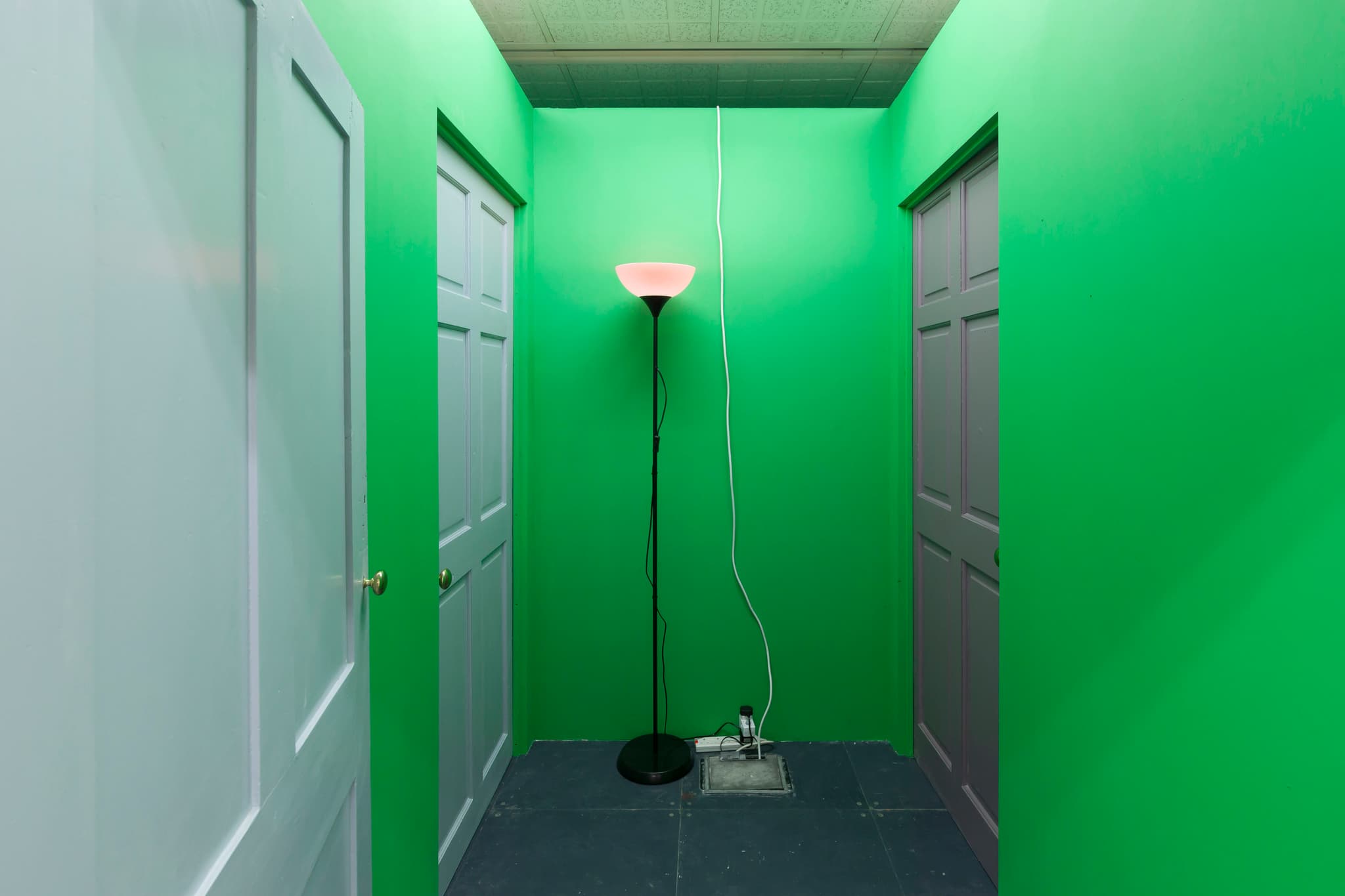 Installation View
Morag Keil
Here We Go Again, 2018
Project Native Informant, London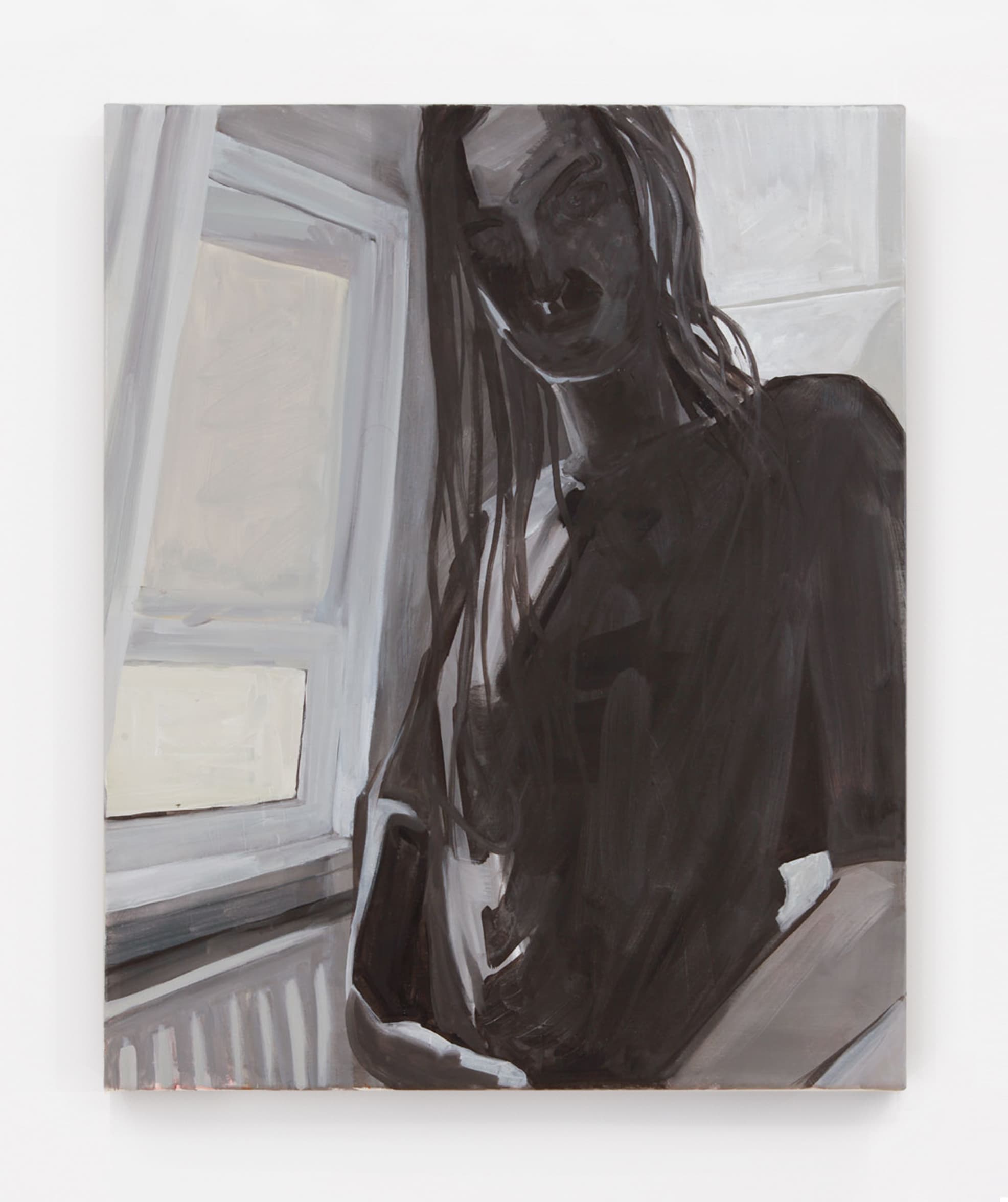 Morag Keil
Palais de Token (Grey Portrait)
2013
Acrylic on canvas
65 x 54 x 2 cm
25 5/8 x 21 1/4 x 3/4 in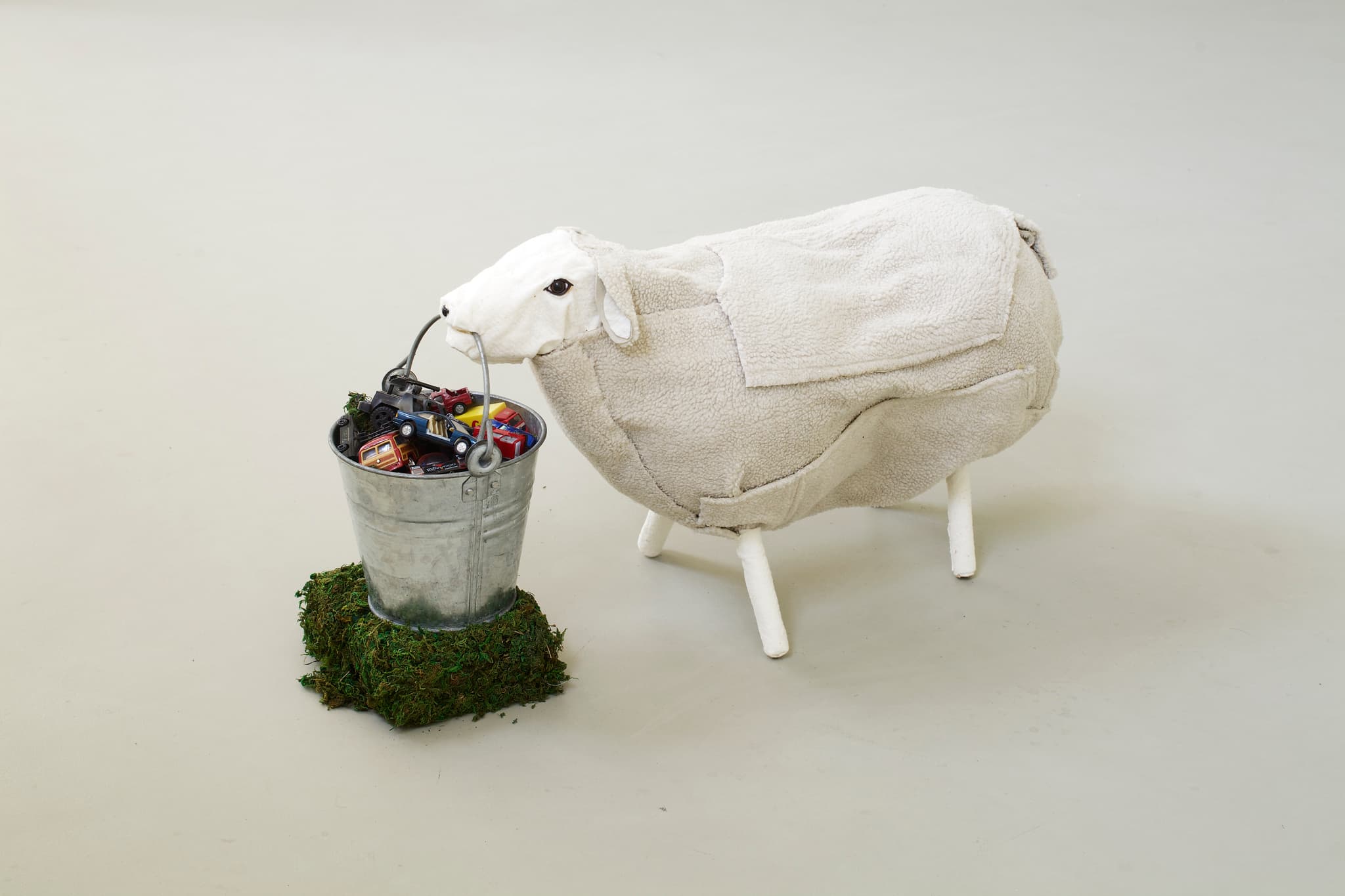 Morag Keil
Reap what you sow
2013
Wood, cotton, metal bucket and toy cars
Dimensions variable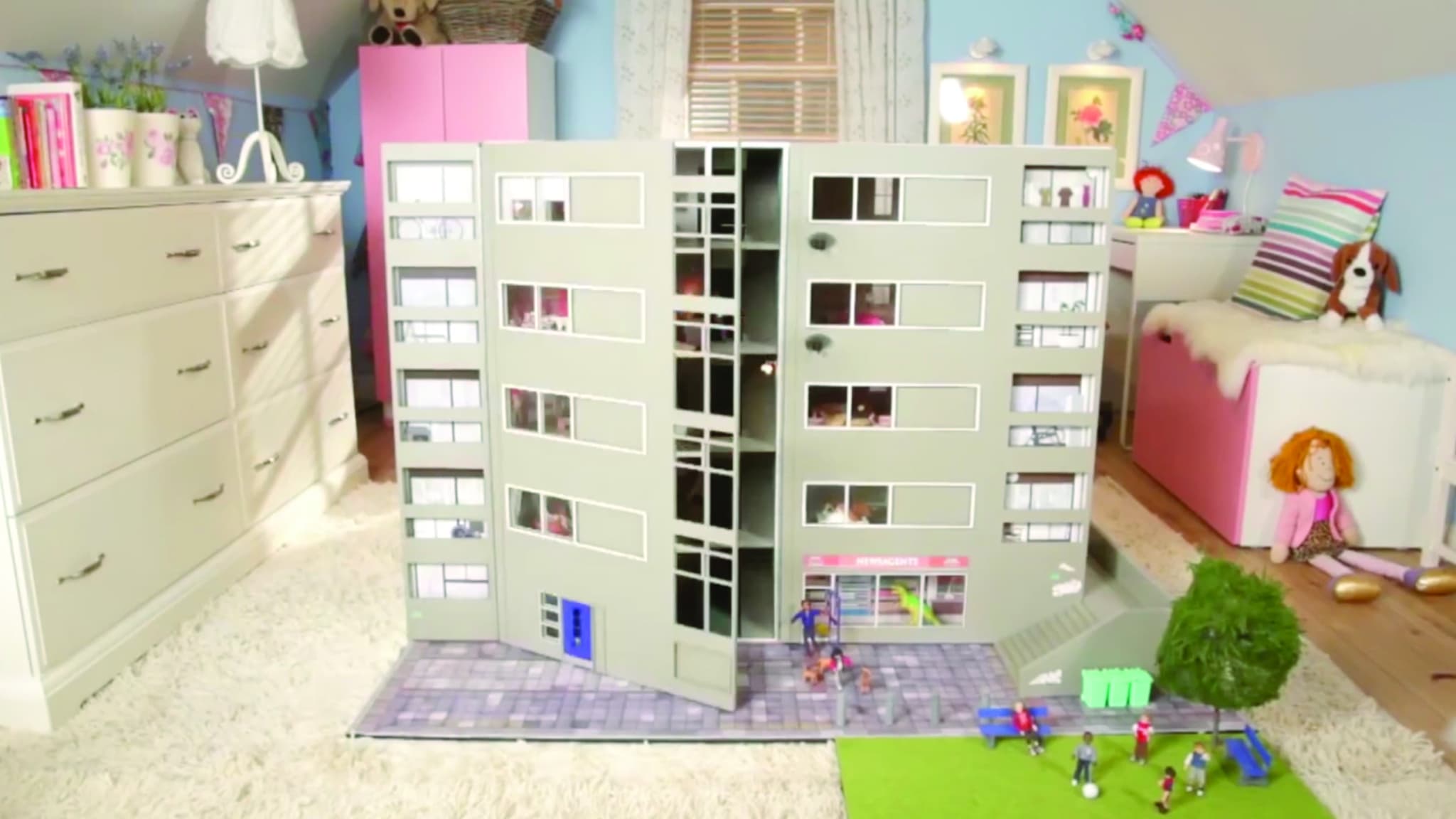 Morag Keil, Georgie Nettell
Still: The Fascism of Everyday Life
2016
Single-channel HD video
11 mins, 44 secs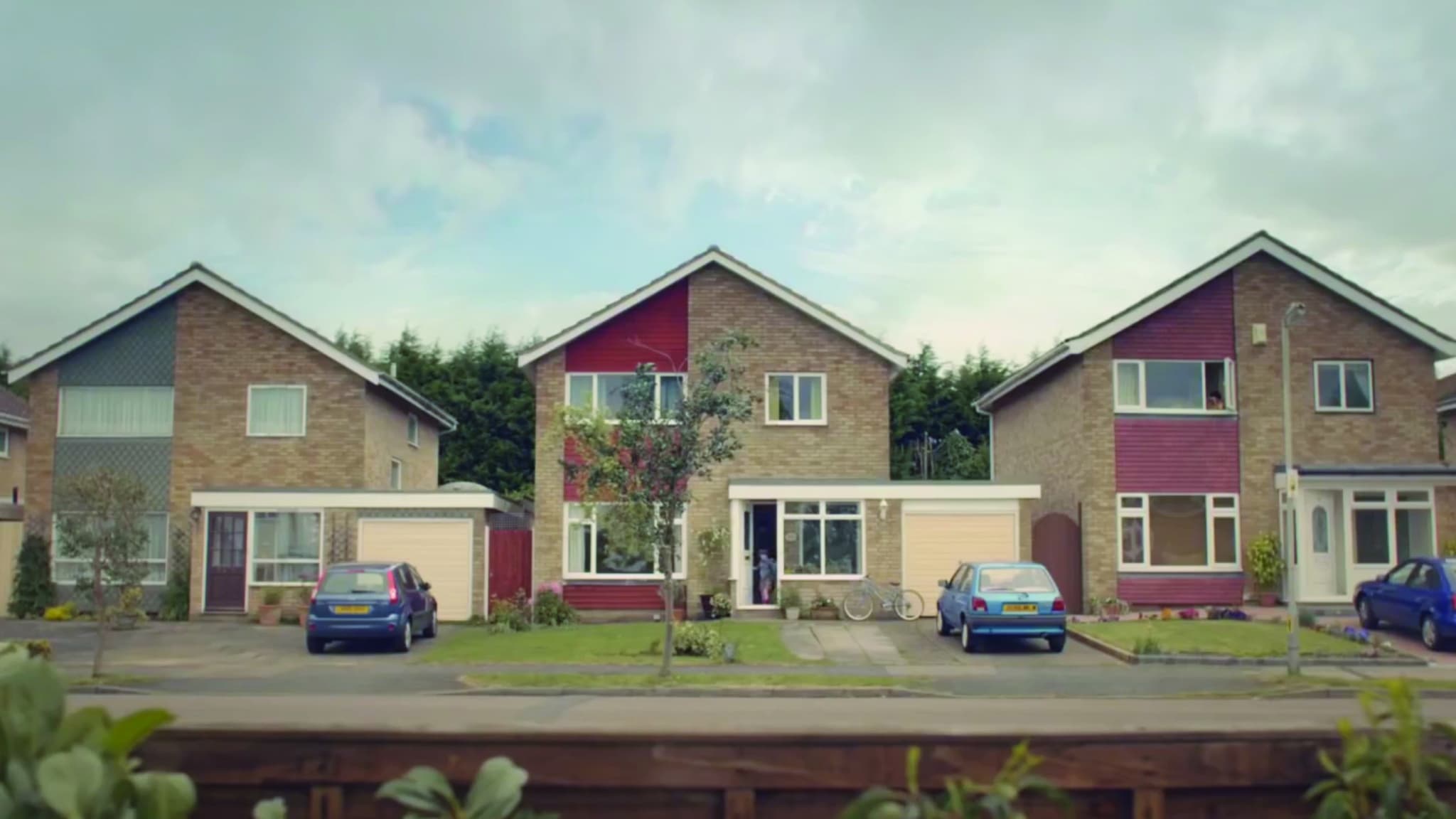 Morag Keil, Georgie Nettell
Still: The Fascism of Everyday Life
2016
Single-channel HD video
11 mins, 44 secs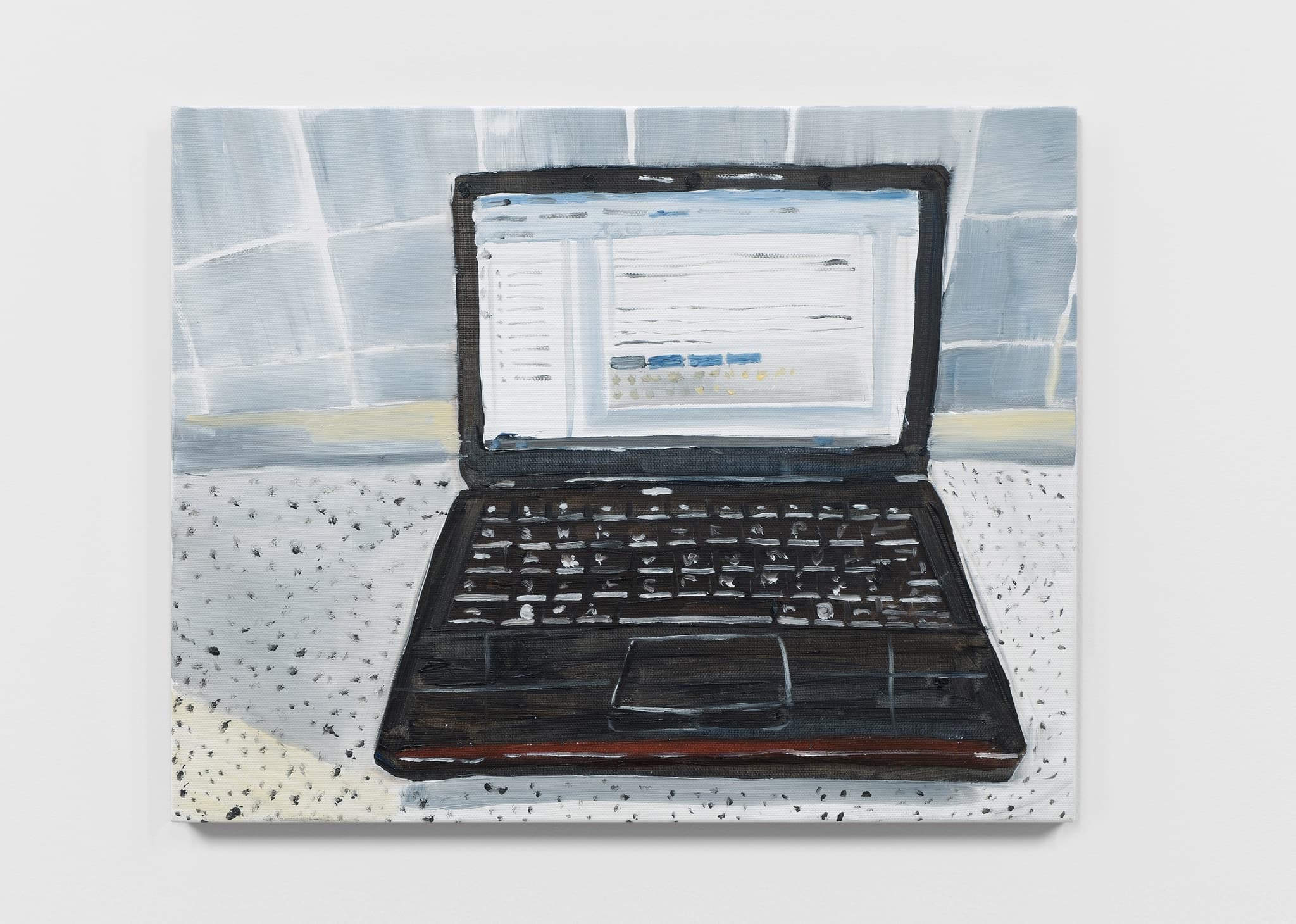 Morag Keil
Computer 2
2016
Oil on canvas
36 x 45.5 x 2 cm
14 1/8 x 17 7/8 x 3/4 in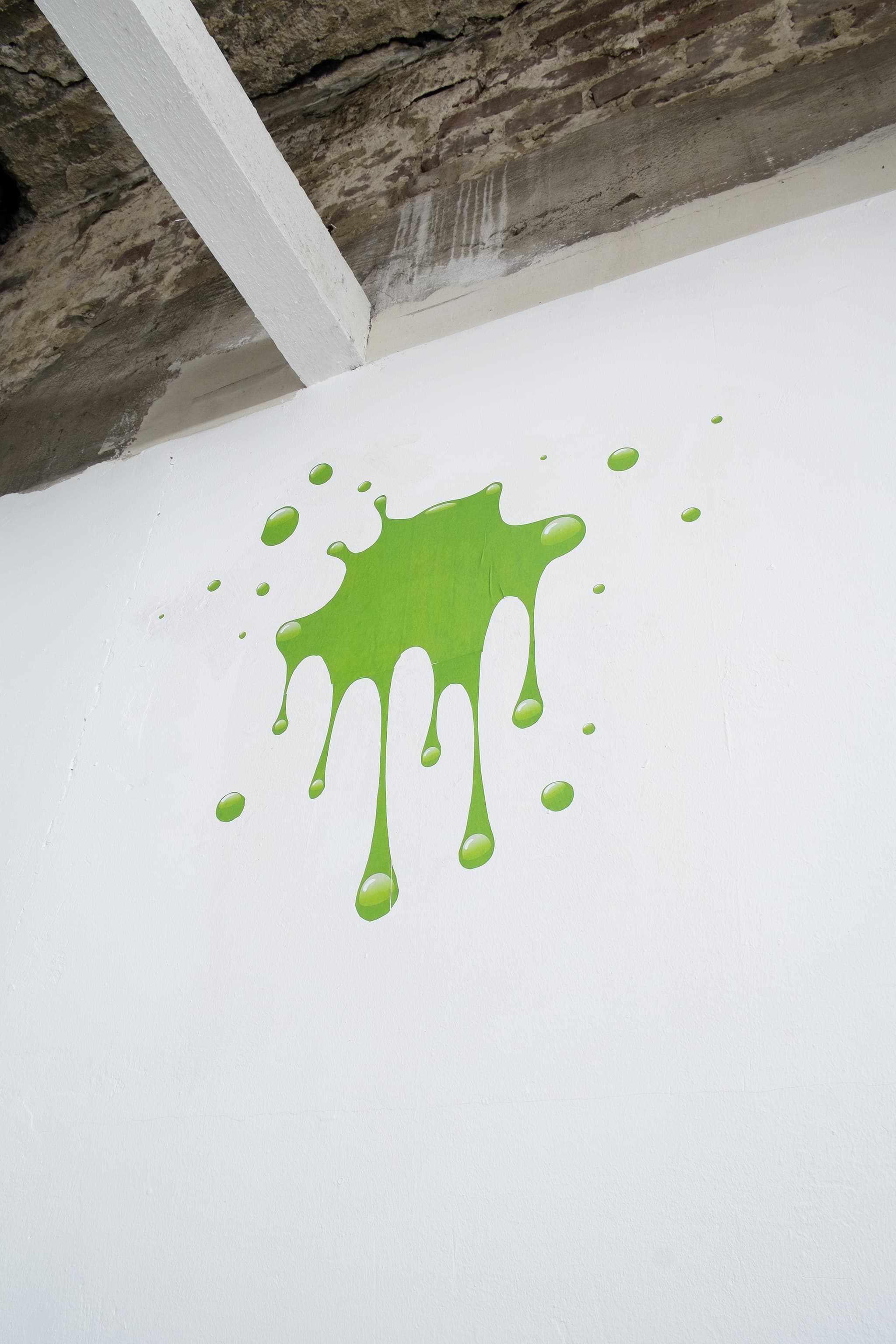 Morag Keil
Blob 1
2016
Vinyl
Dimensions variable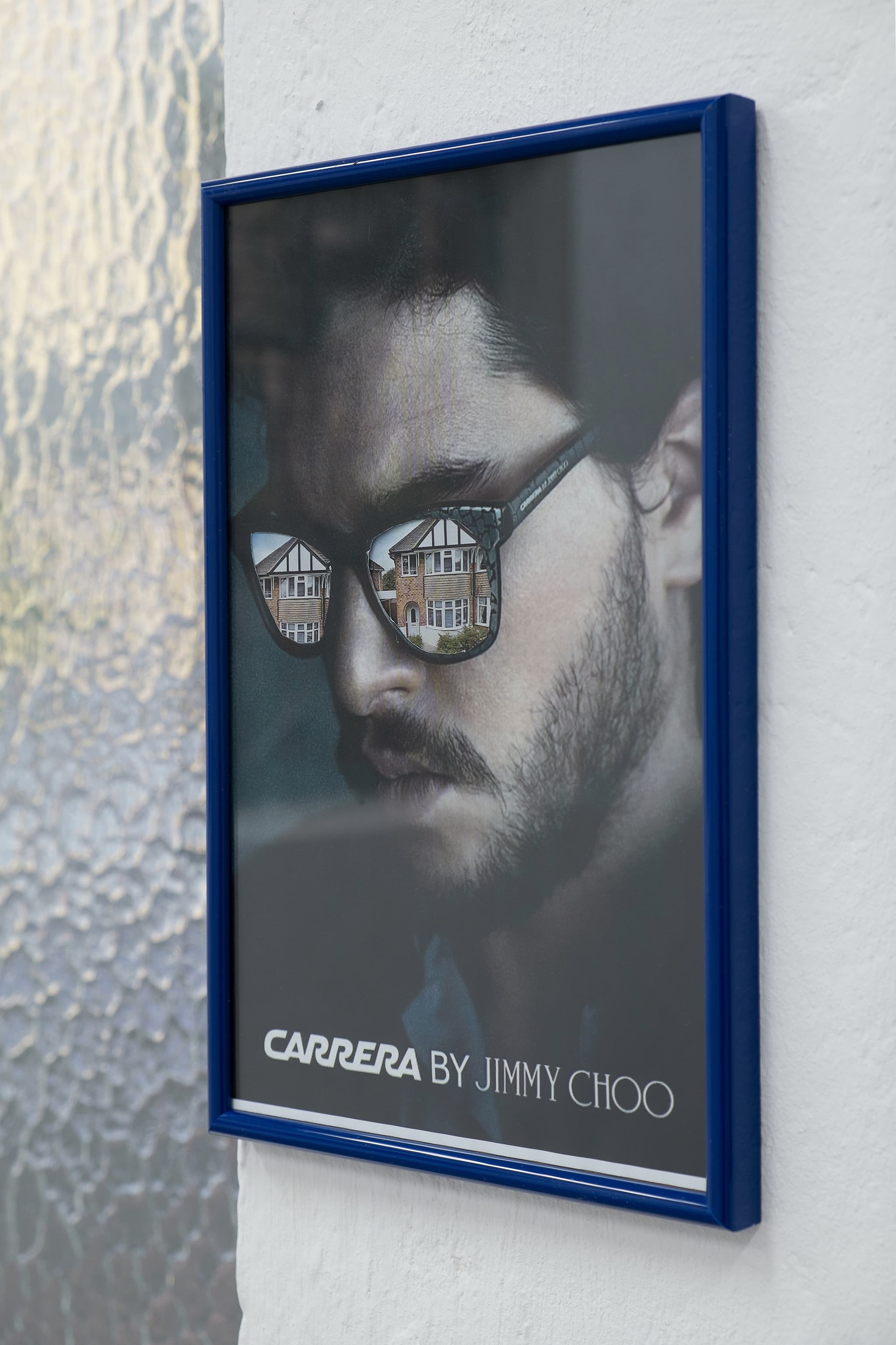 Morag Keil
Carrera by Jimmy Choo
2016
Paper collage in artist frame
31.5 x 21.5 x 1.5 cm
12 3/8 x 8 1/2 x 5/8 in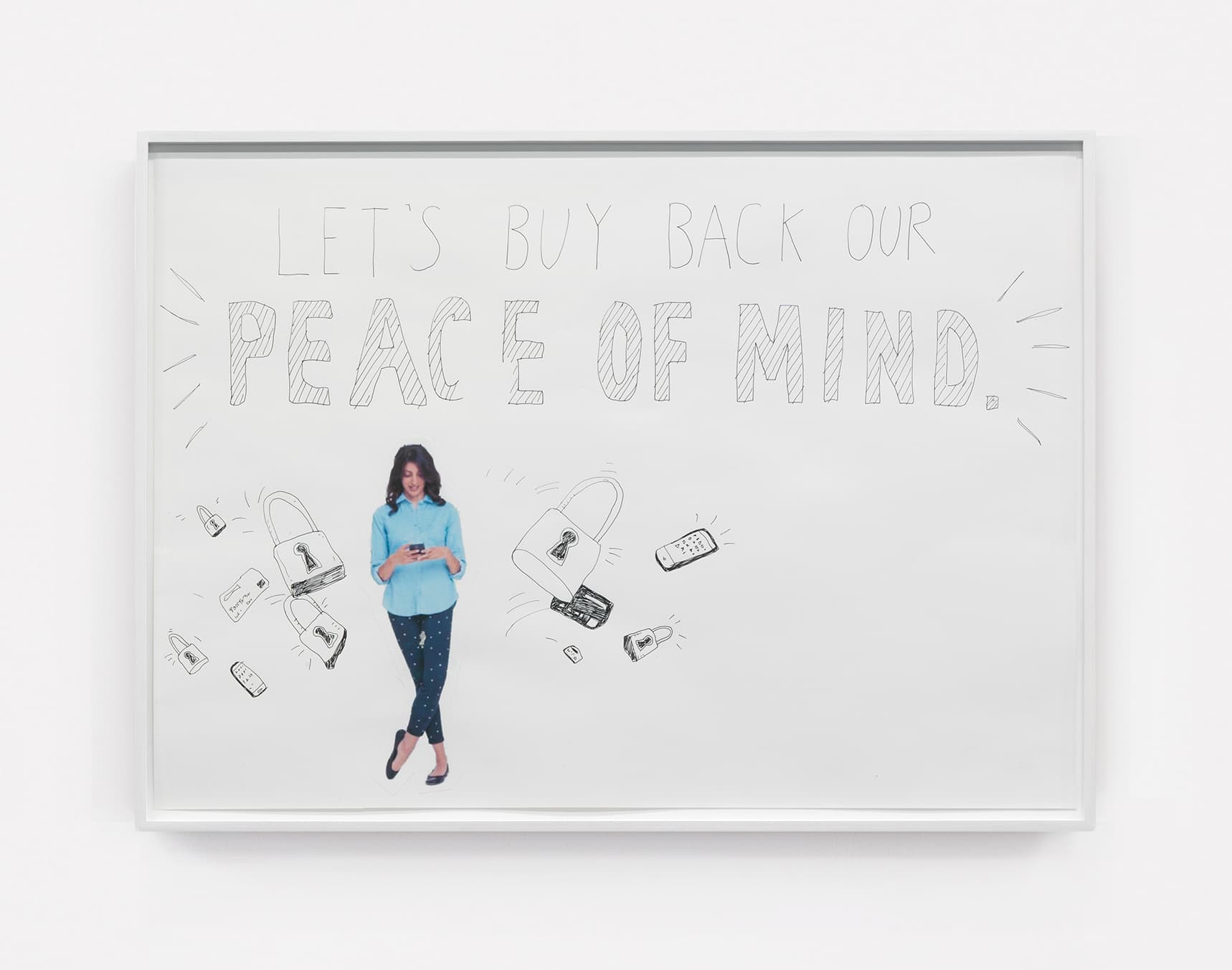 Morag Keil
Let's Buy Back Our Piece of Mind
2016
Pen and collage on paper, framed
58.5 x 79 x 2 cm
23 1/8 x 31 1/8 x 3/4 in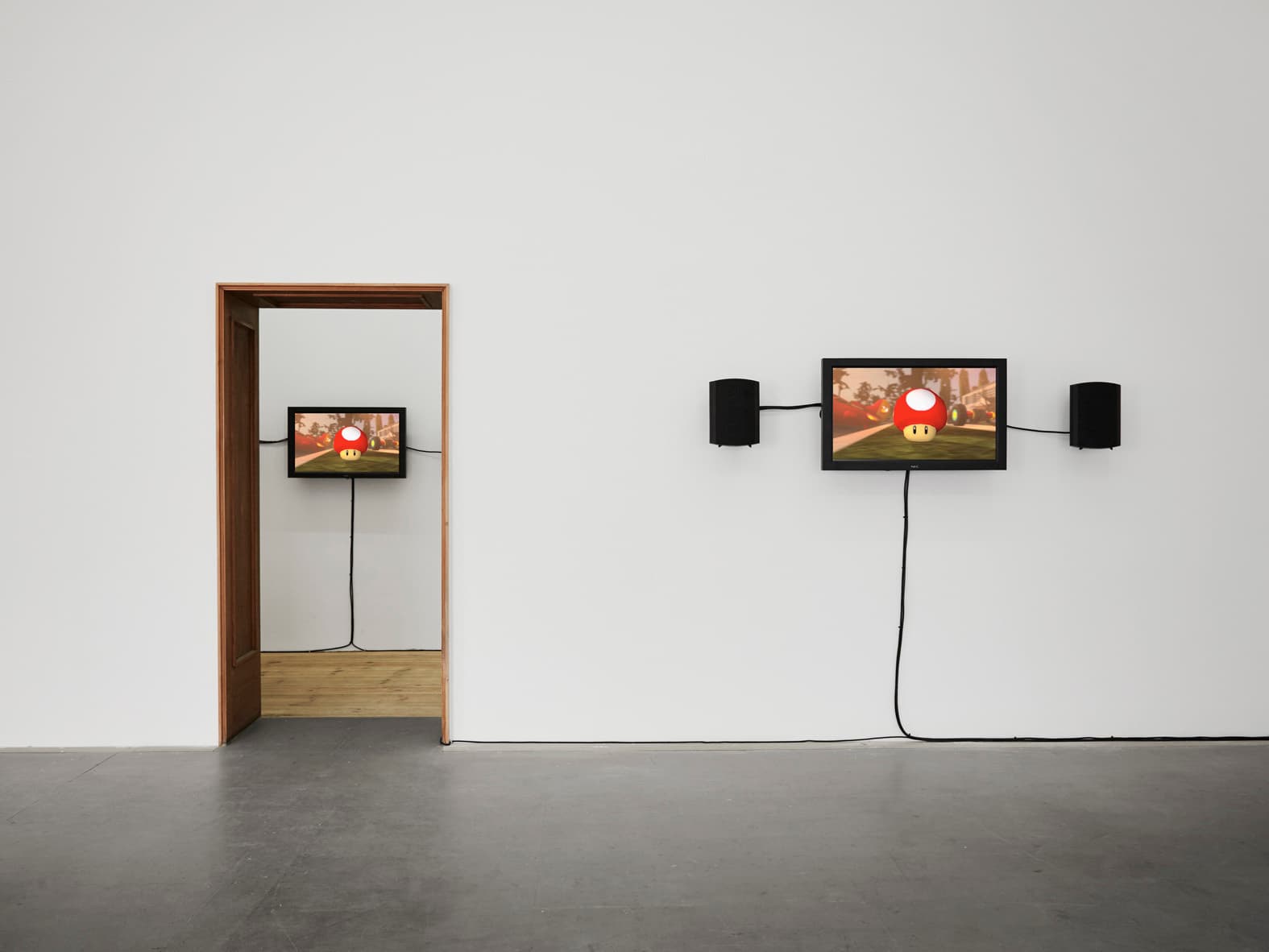 Installation View
Morag Keil
Passive Aggressive, 2016
Isabella Bortolozzi, Berlin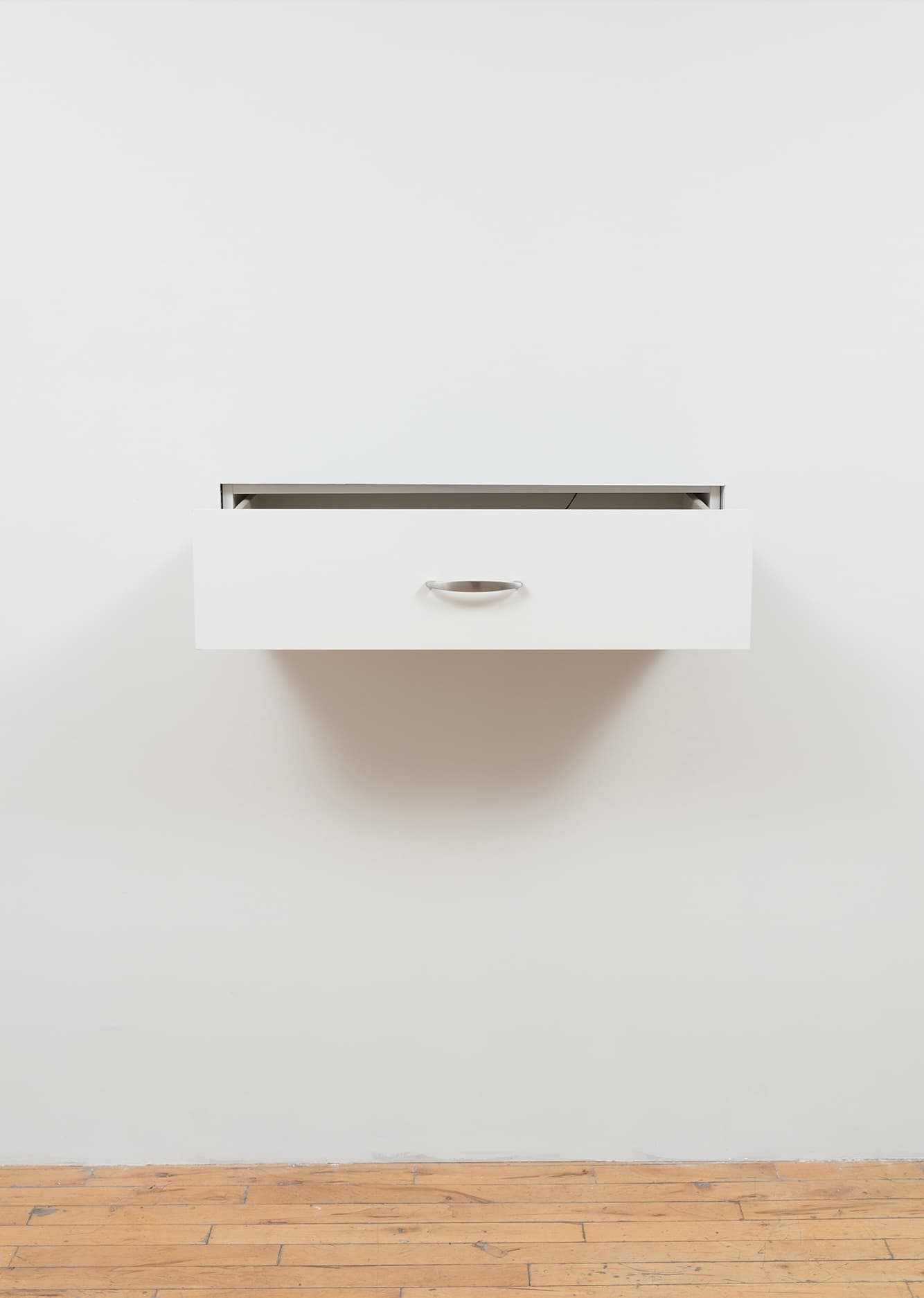 Installation View
Morag Keil
Would you eat your friends?, 2014
Real Fine Arts, New York City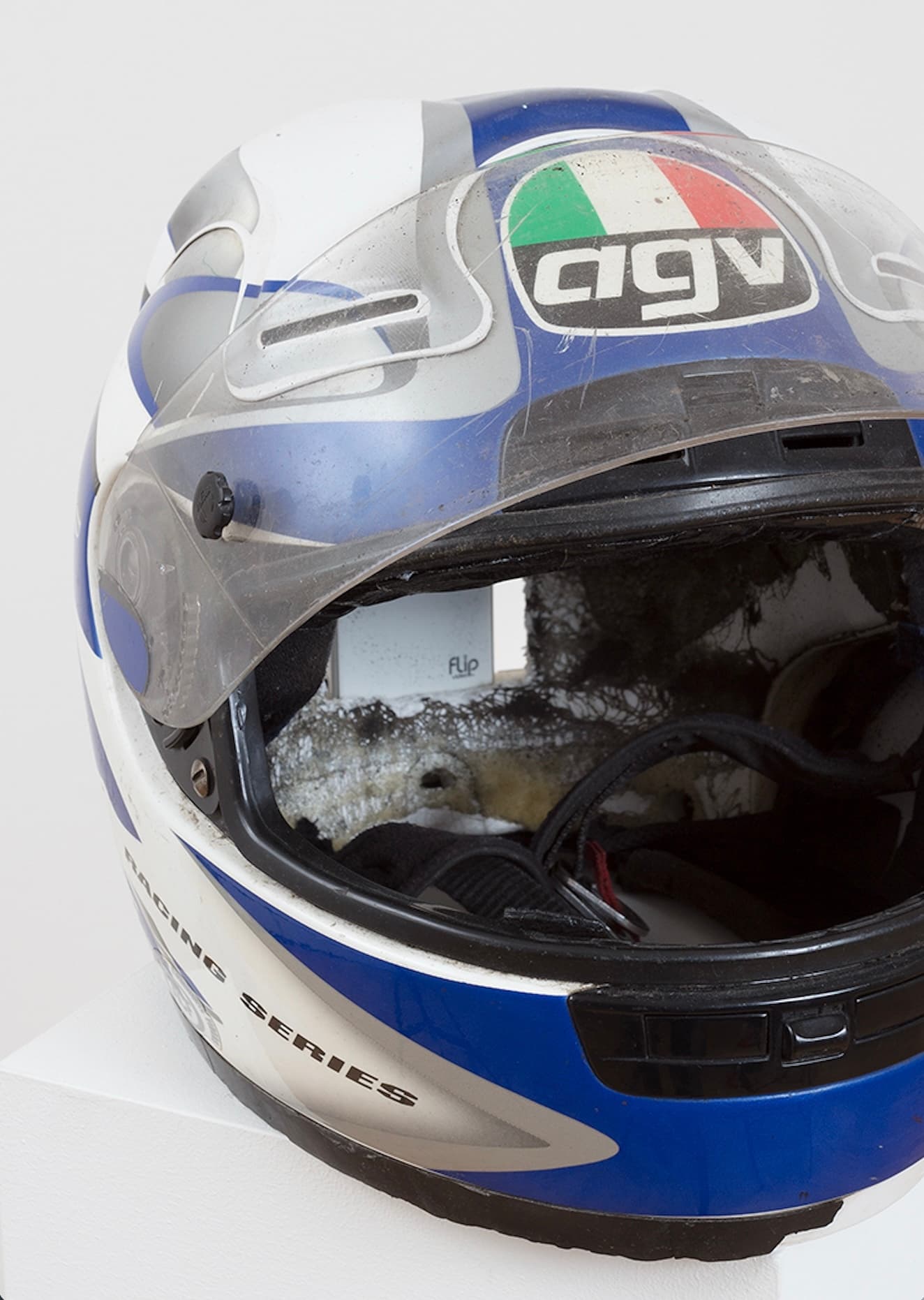 Morag Keil
Detail: Helmet
2017
Found motorcycle helmet and flip cam
28 x 25 x 33 cm
11 x 10 x 13 in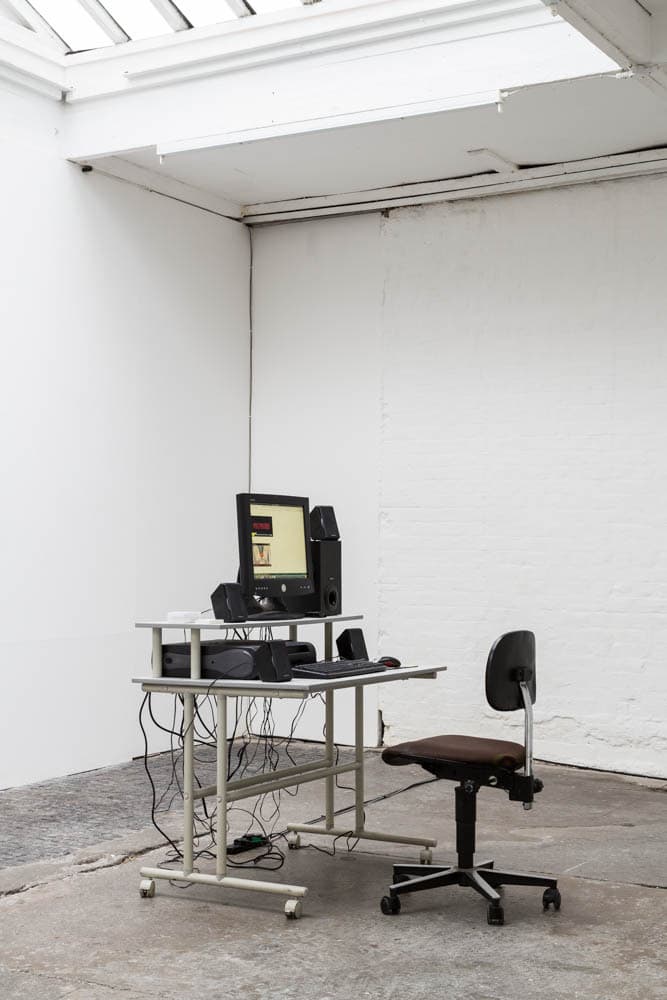 Installation View
Morag Keil
Potpourri, 2013
Cubitt Gallery, London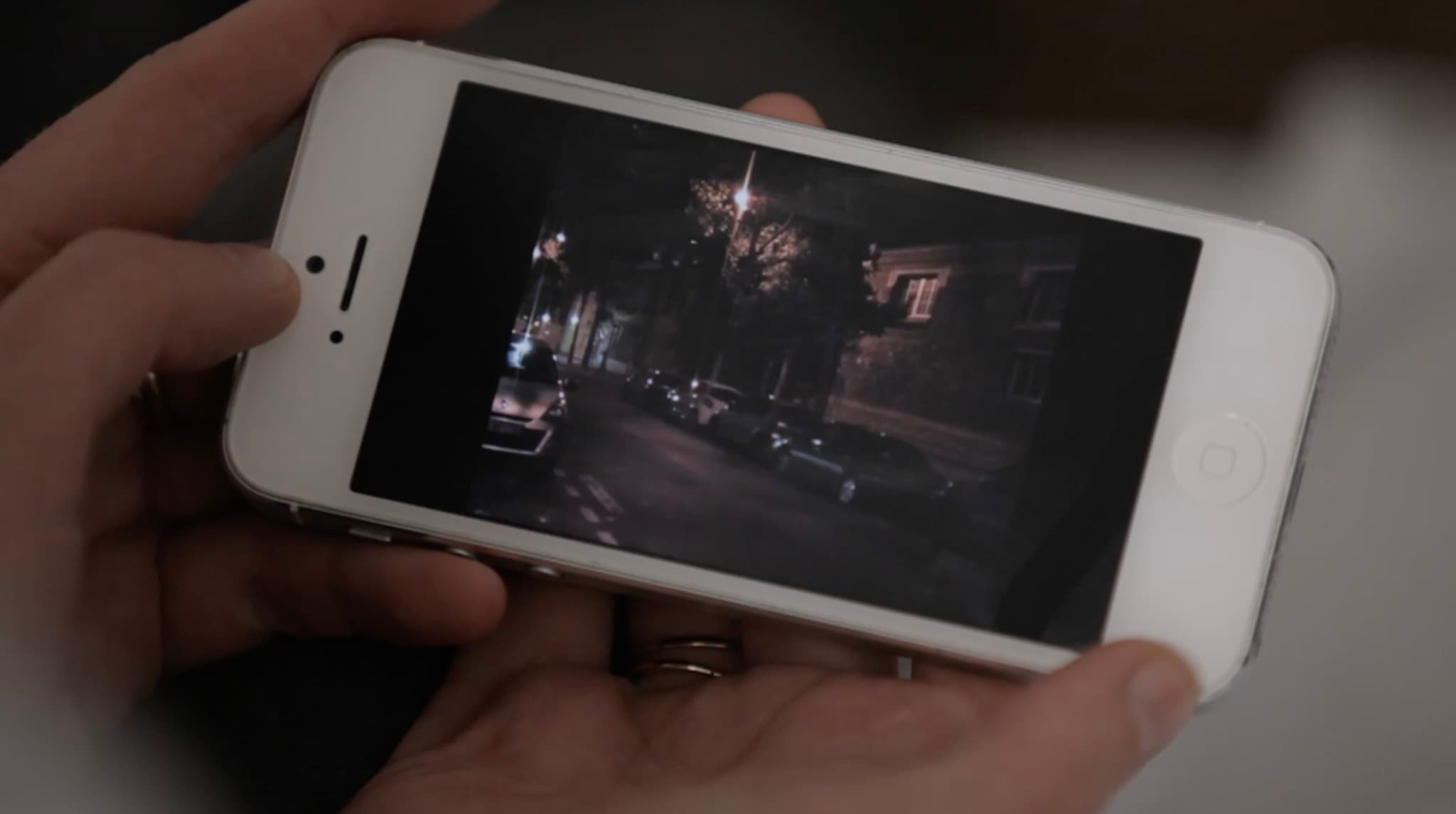 Morag Keil
Still: Potpourri
2013
Single-channel HD video
7 mins, 14 secs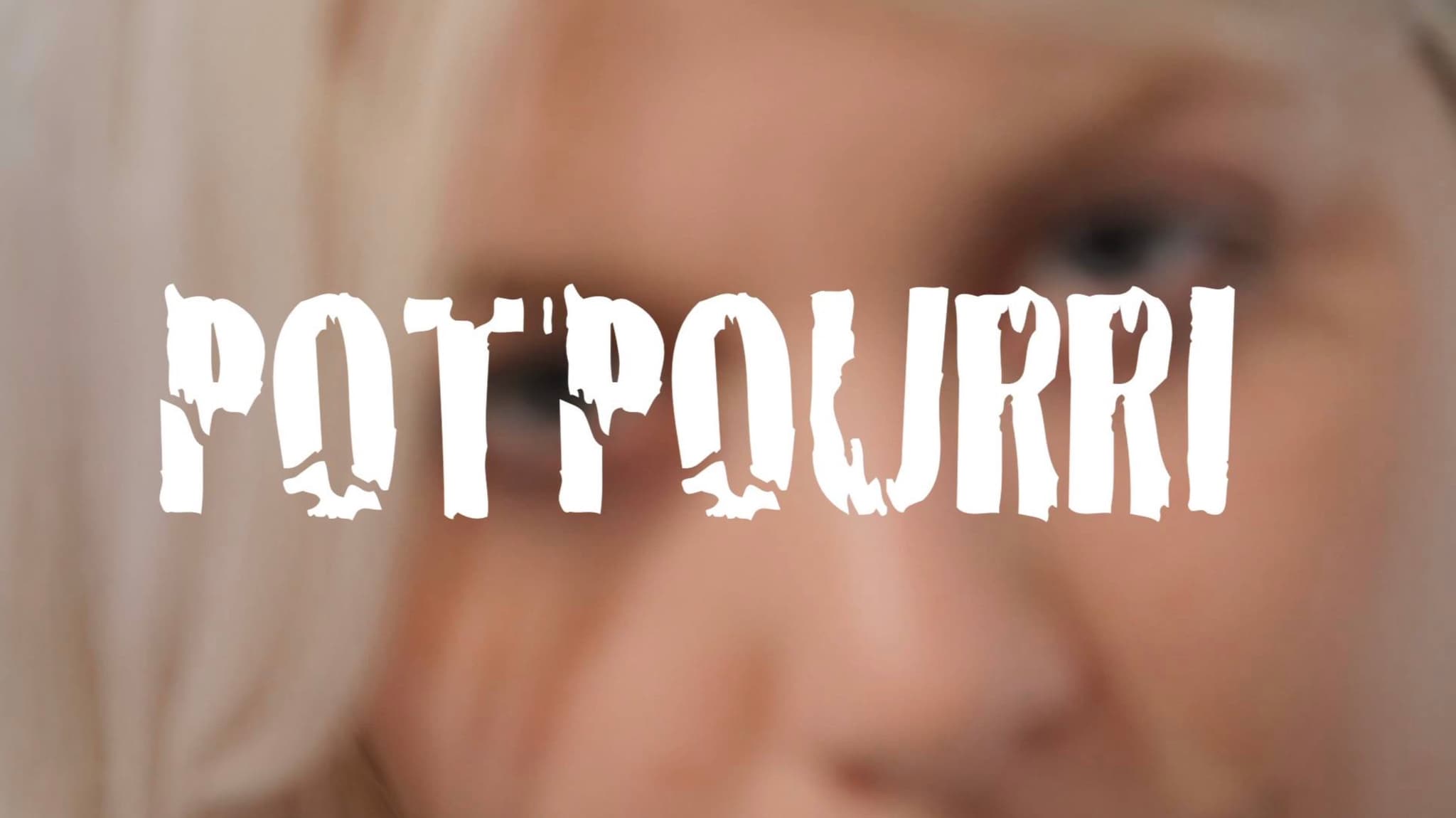 Morag Keil
Still: Potpourri
2013
Single-channel HD video
7 mins, 14 secs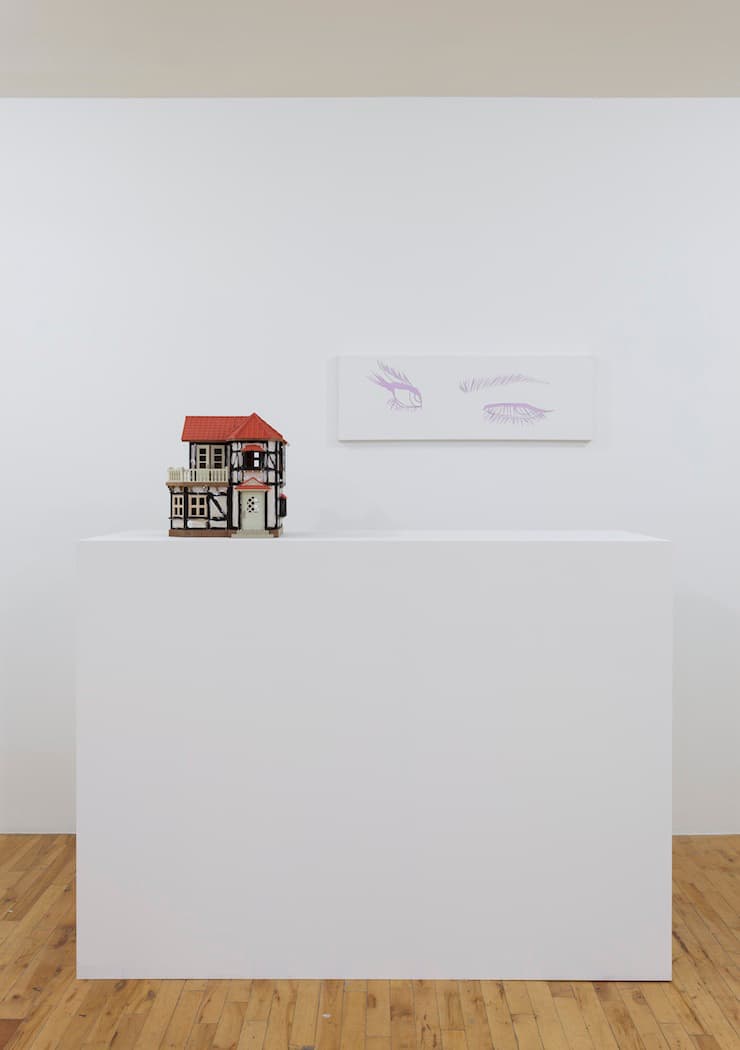 Installation View
Morag Keil
Would you eat your friends?, 2014
Real Fine Arts, New York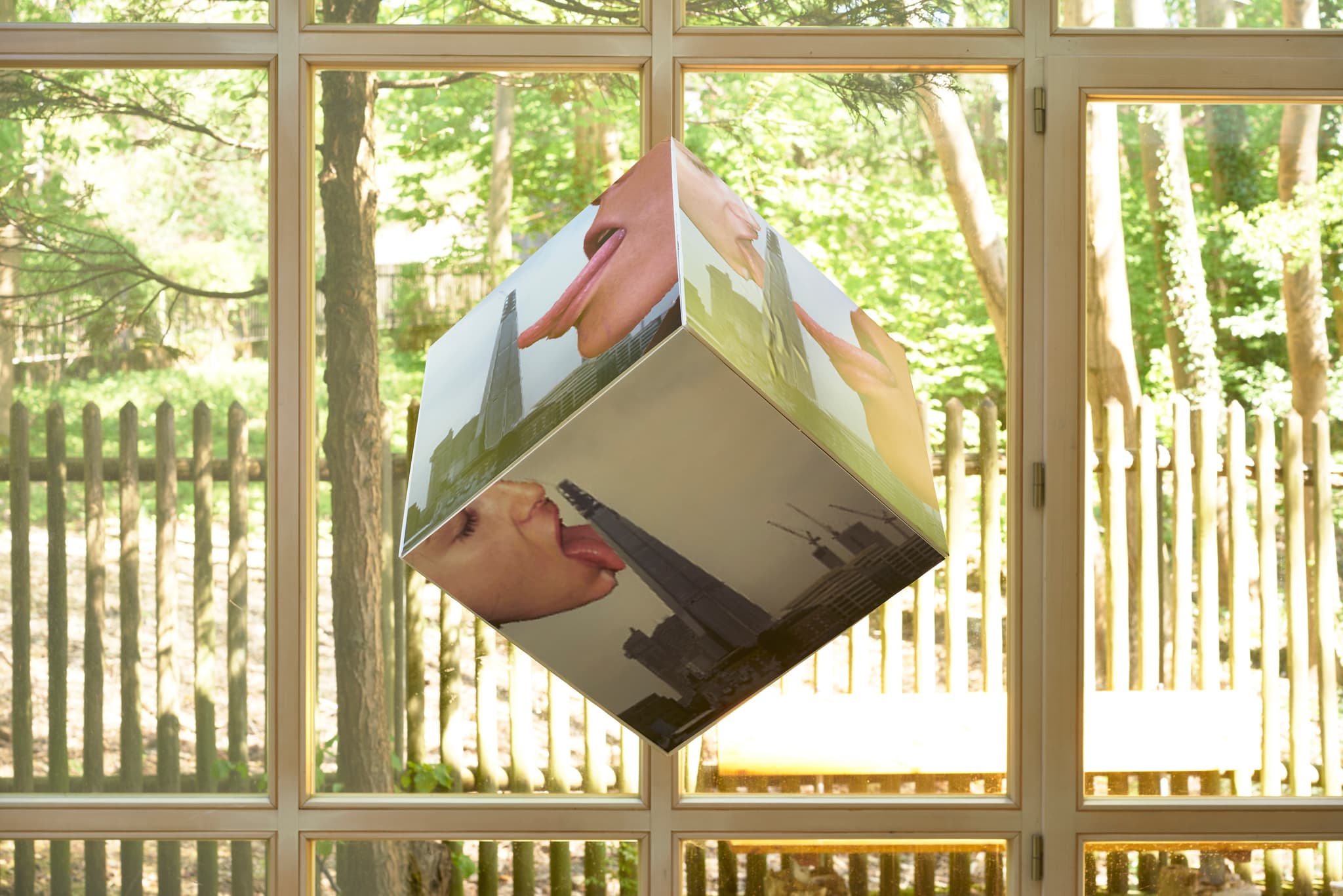 Morag Keil
Untitled (Cube)
2016
C-type prints on foam board
50 x 50 x 50 cm
19 3/4 x 19 3/4 x 19 3/4 in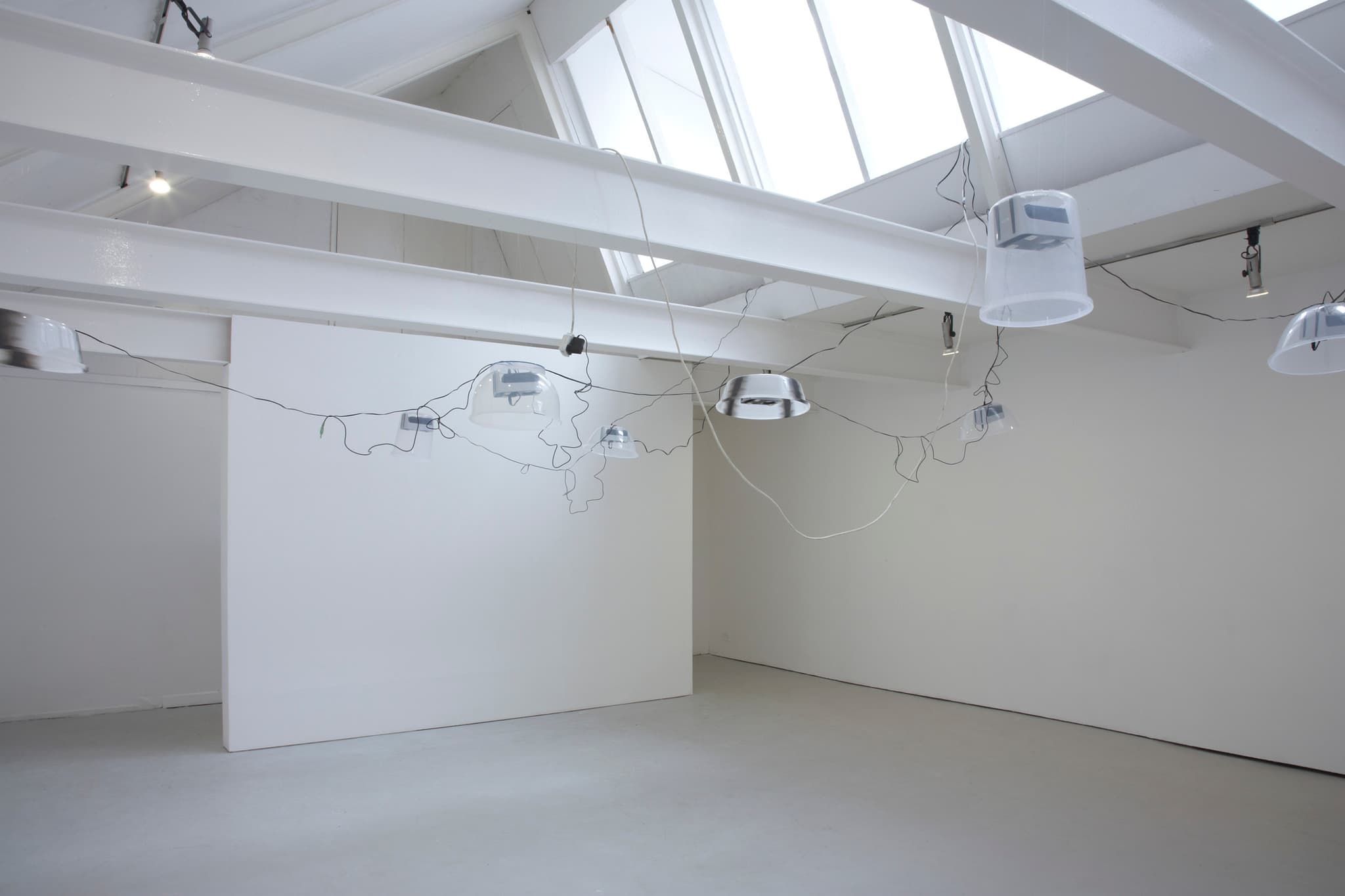 Installation View
Morag Keil
Civil War, 2012
Outpost Gallery, Norwich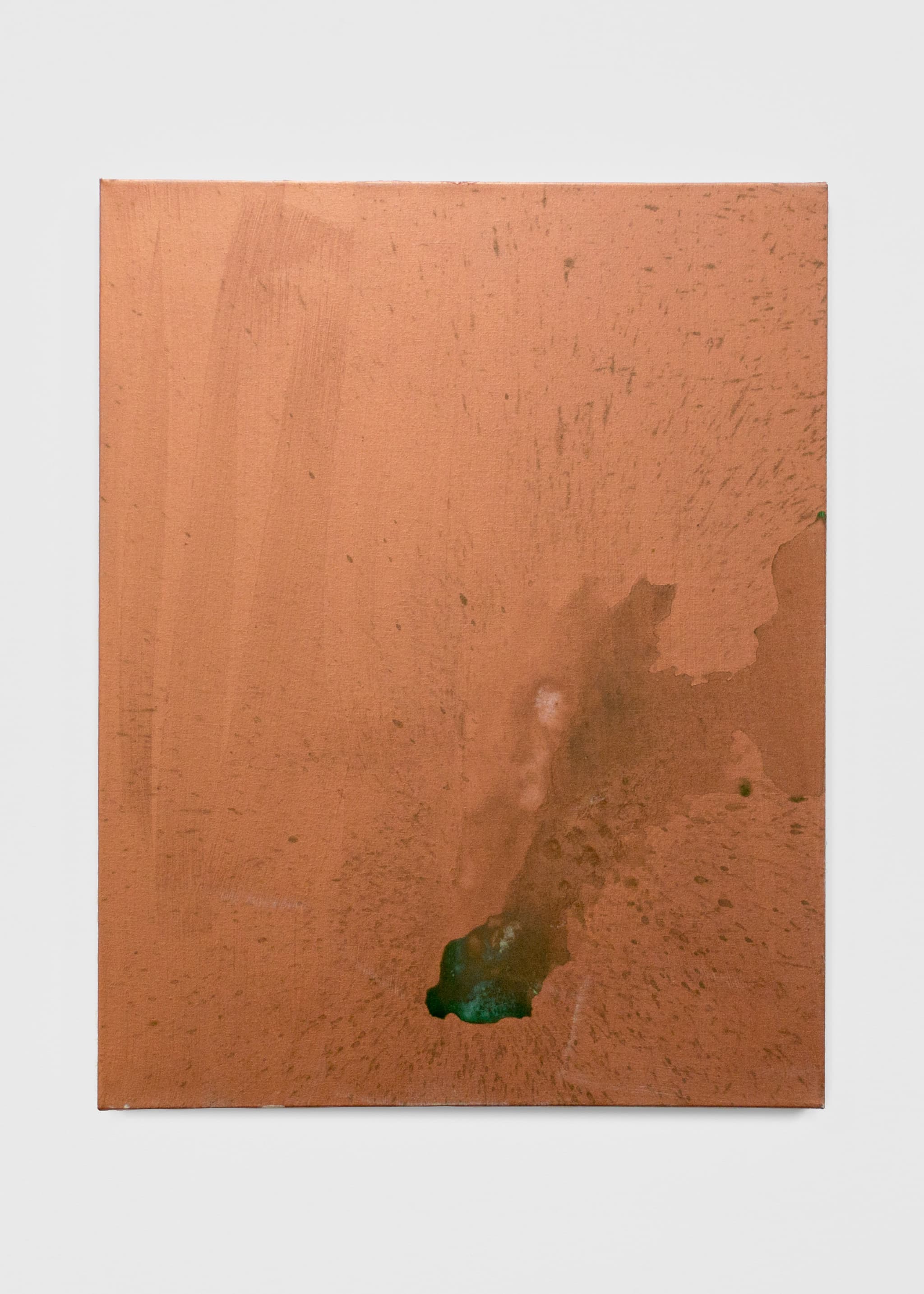 Morag Keil
Untitled (Piss Painting 1)
2014
Oxidized copper water-based paint on canvas
72 x 56 x 2 cm
28 3/8 x 22 1/8 x 3/4 in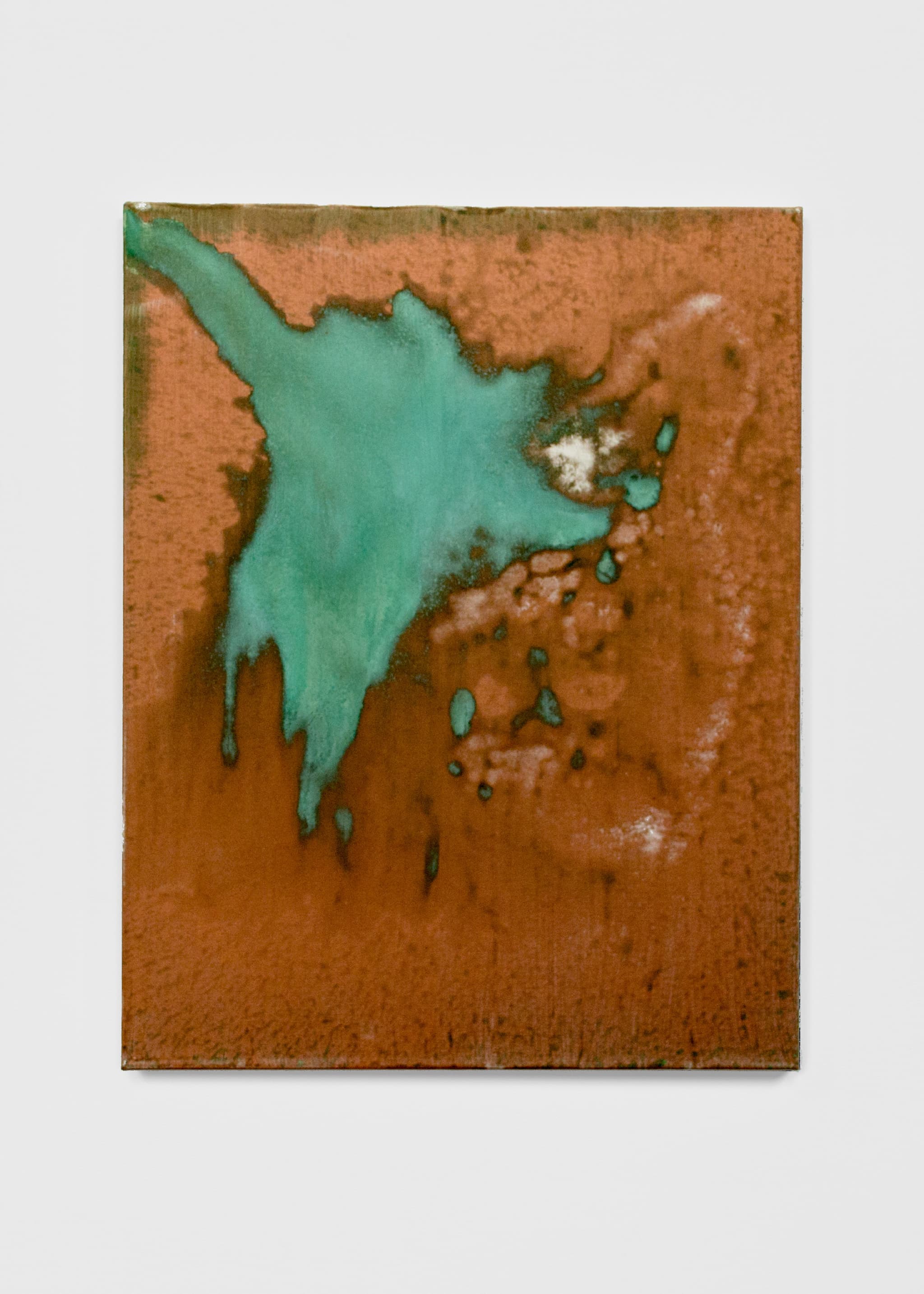 Morag Keil
Untitled (Piss Painting 3)
2014
Oxidized copper water-based paint on canvas
72 x 56 x 2 cm
28 3/8 x 22 1/8 x 3/4 in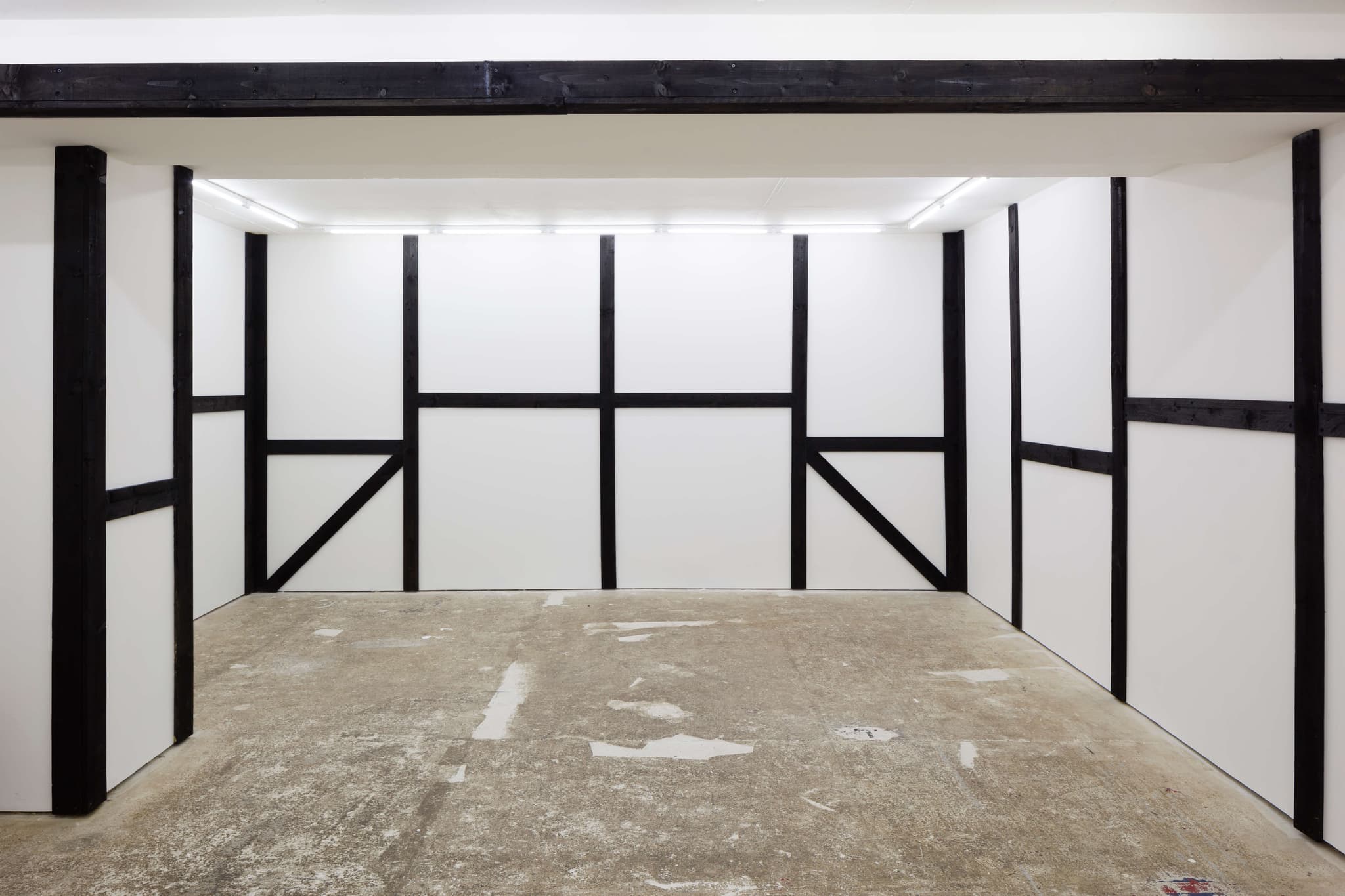 Installation View
Morag Keil
L.I.B.E.R.T.Y., 2014
Project Native Informant, London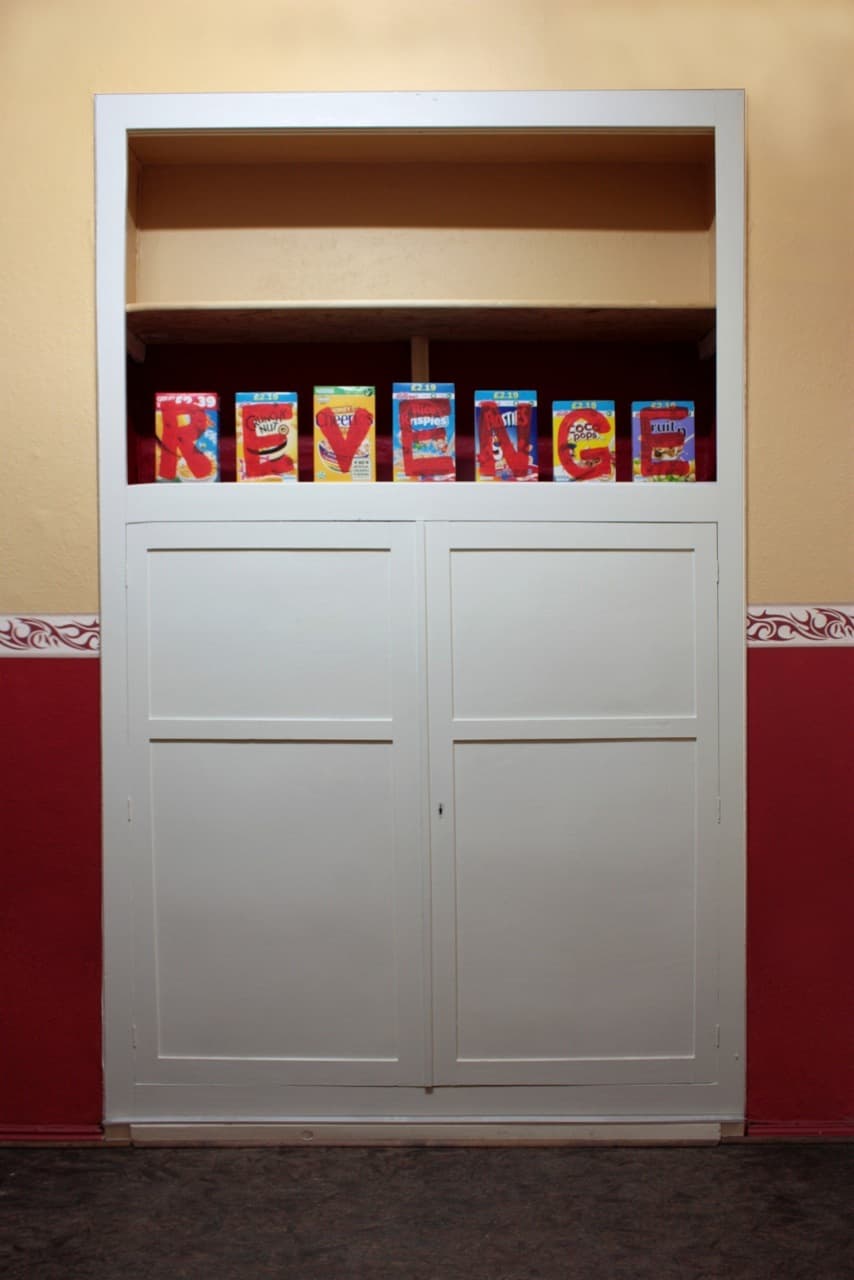 Installation View
Morag Keil
Universe, 2017
Life Sport, Berlin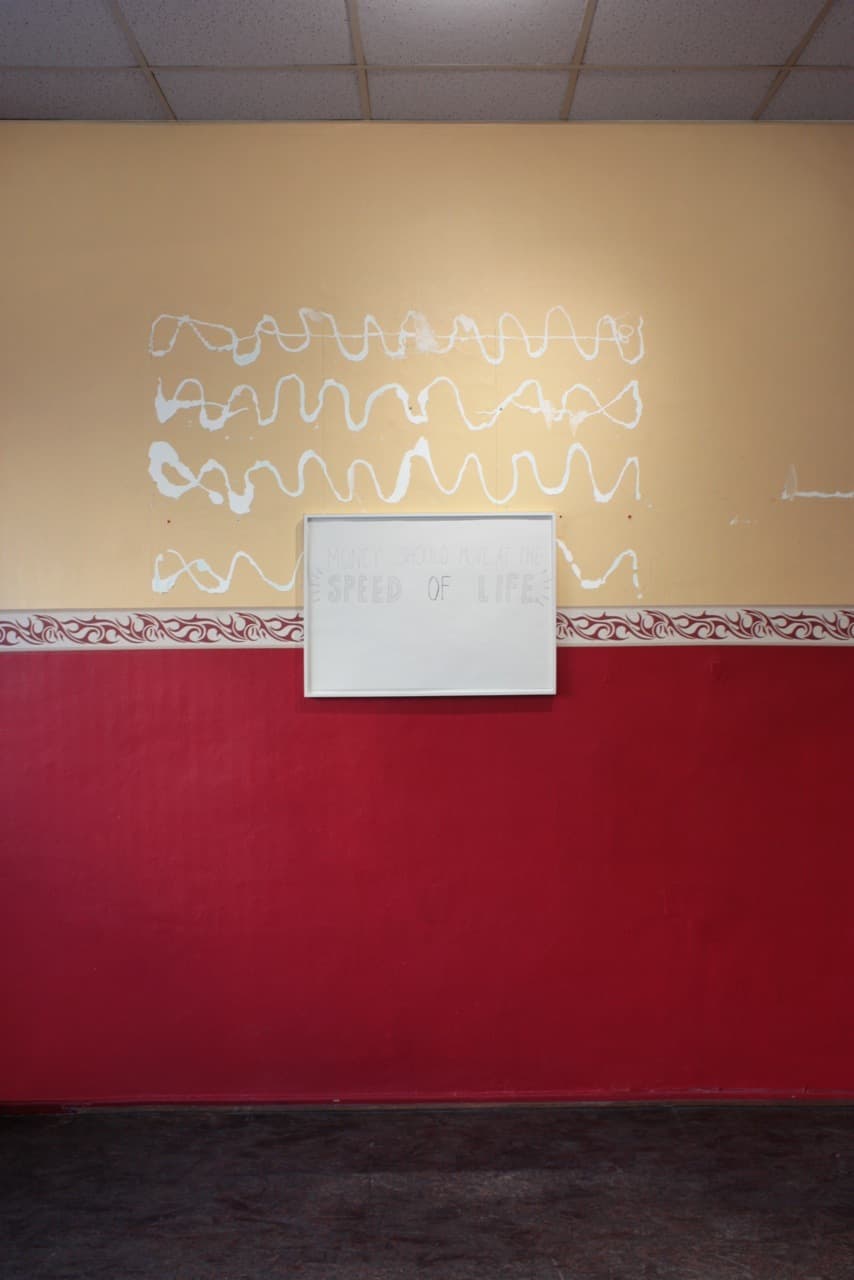 Installation View
Morag Keil
Universe, 2017
Life Sport, Berlin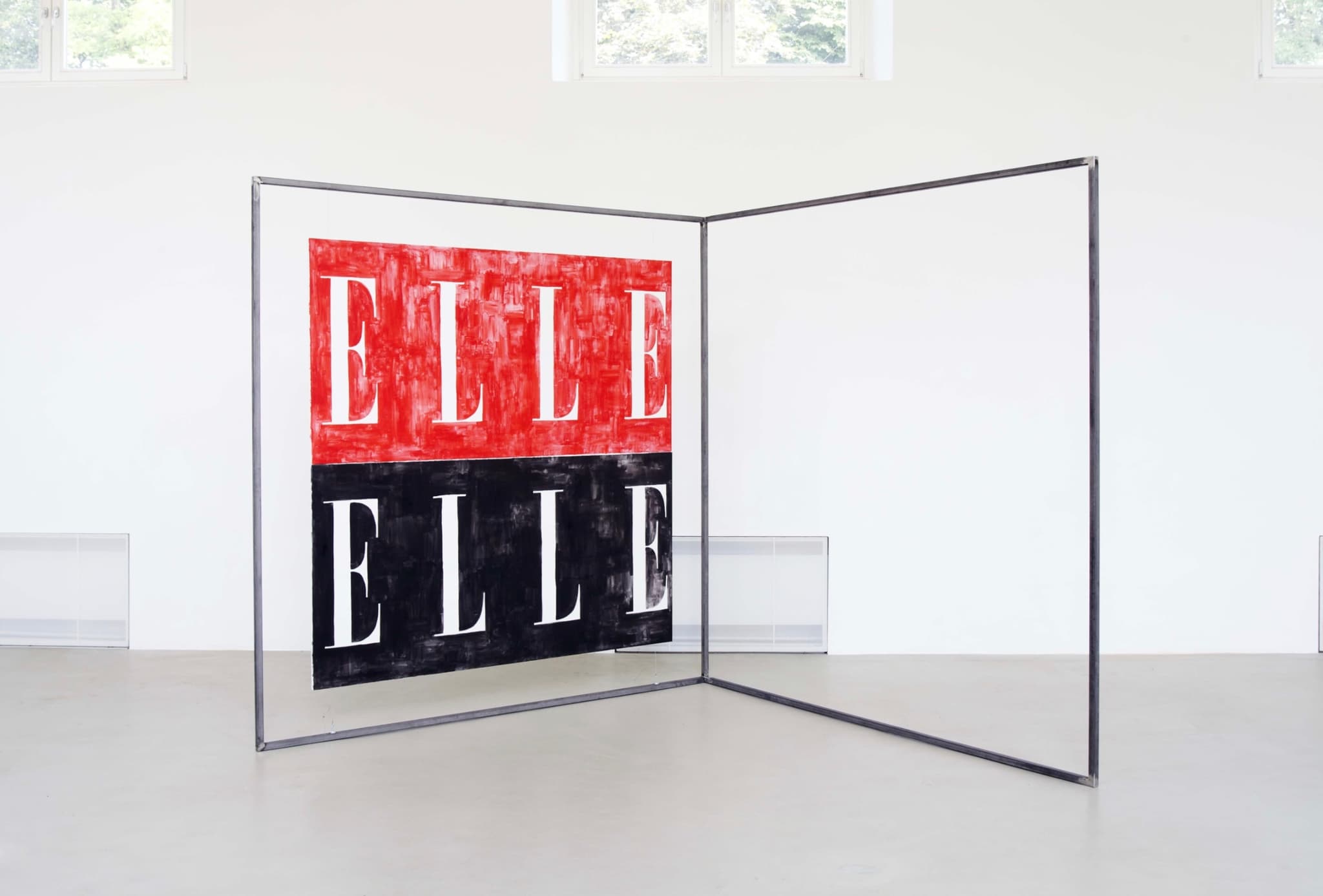 Morag Keil
Elle
2013
Acrylic on paper
Dimensions variable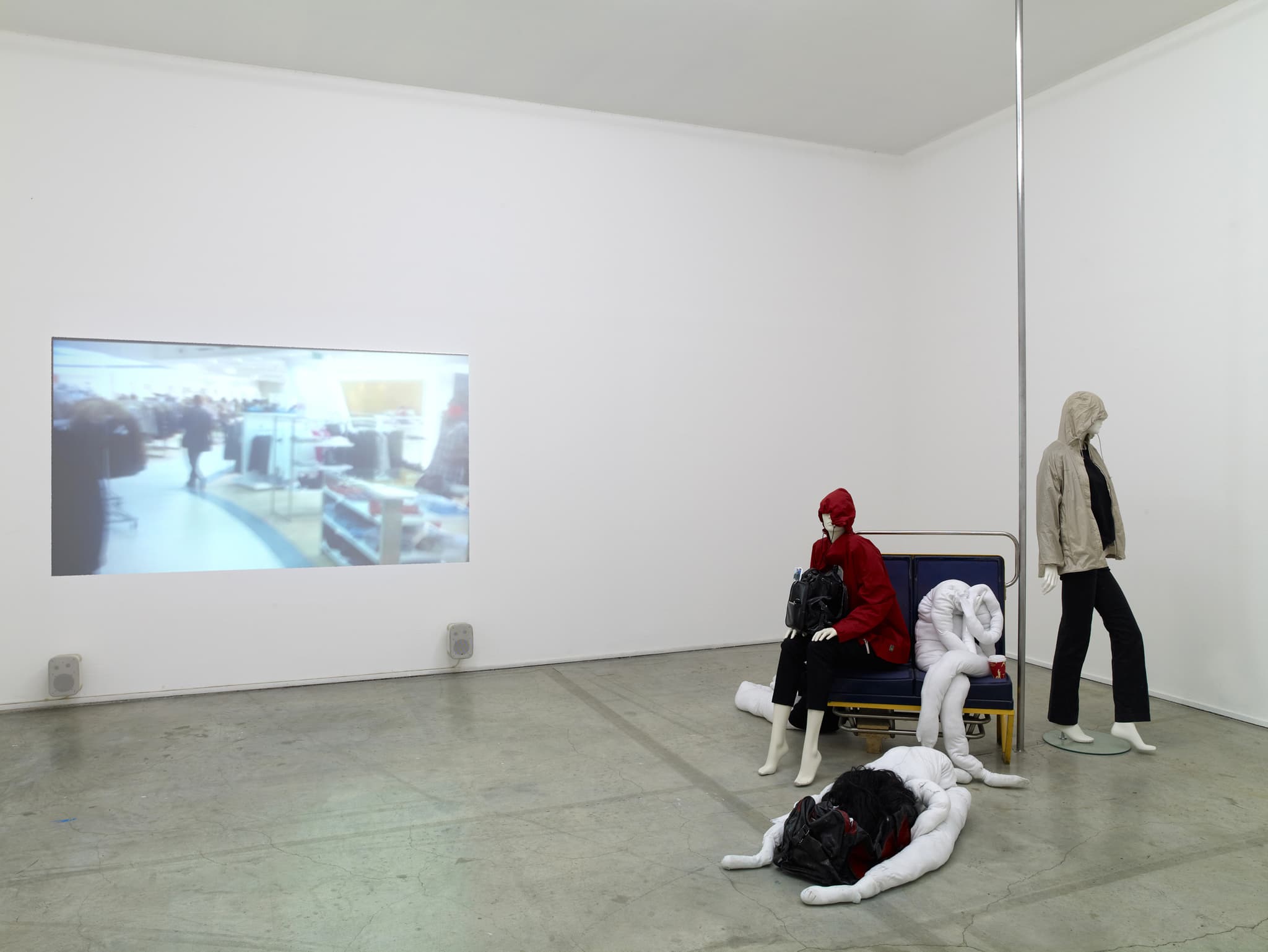 Installation View
Morag Keil
Moarg Kiel, 2011
Palais de Tokyo, Paris
Group Shows
Morag Keil
Lifes
Hammer Museum, Los Angeles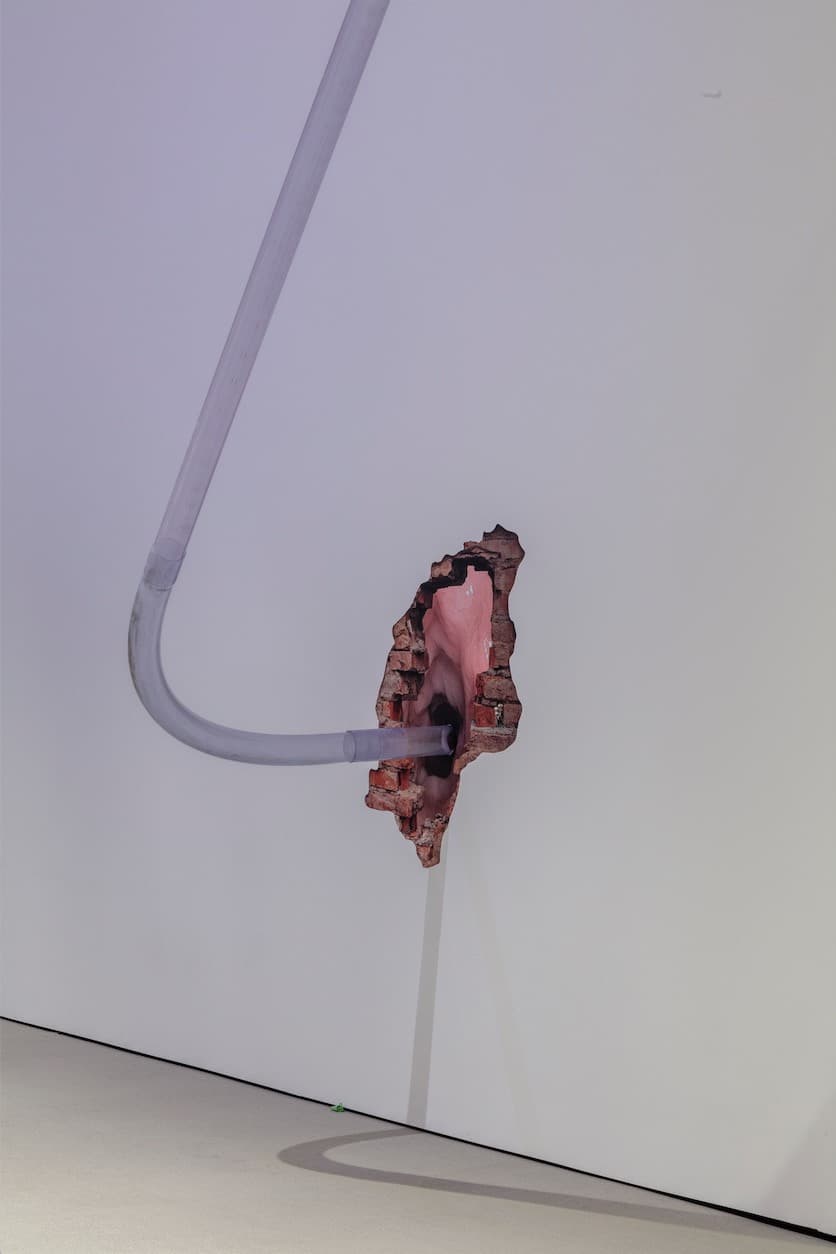 Morag Keil
Stop Painting
Fondazione Prada, Venice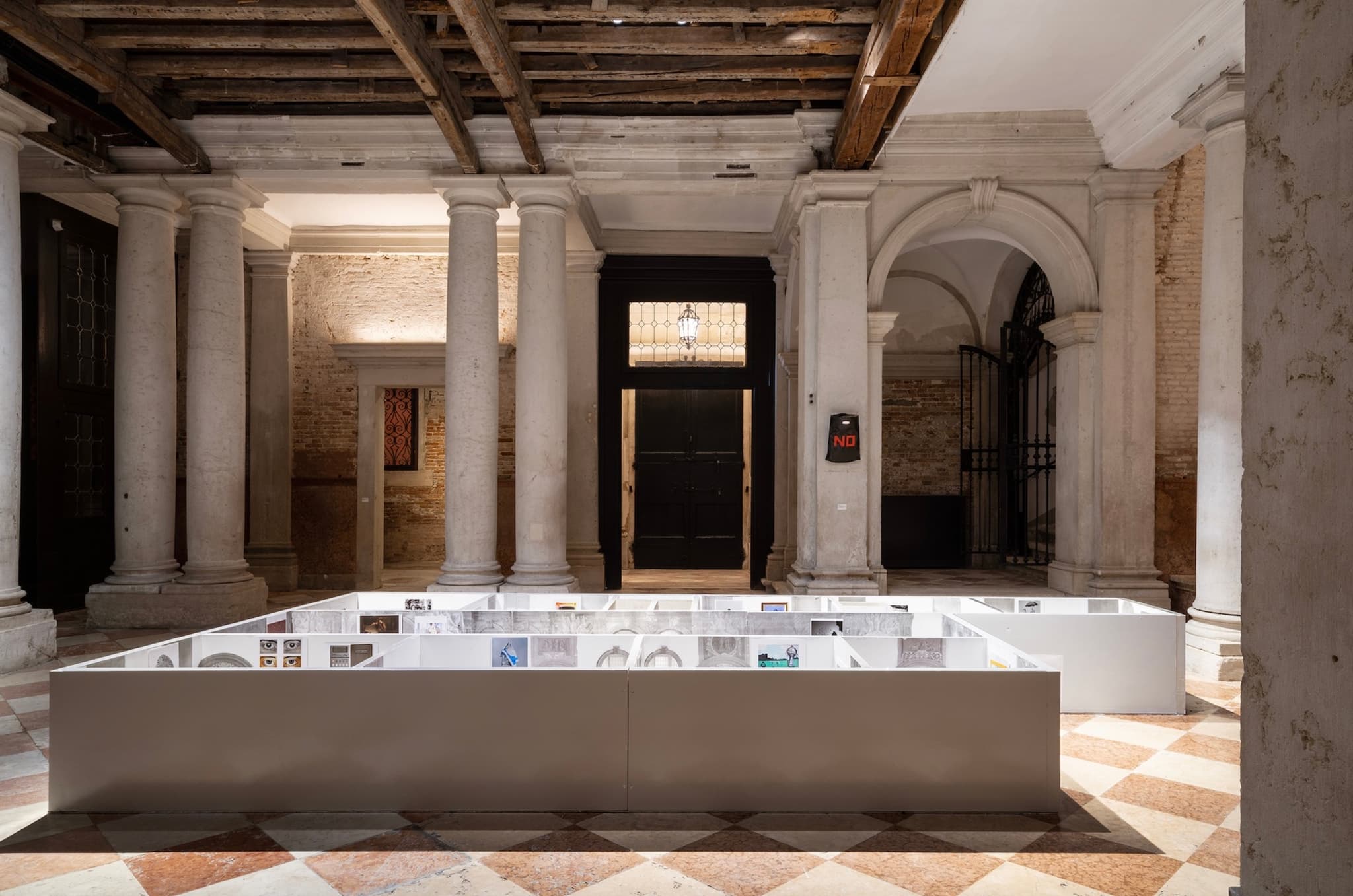 Morag Keil
Haunted Haus
Swiss Institute, New York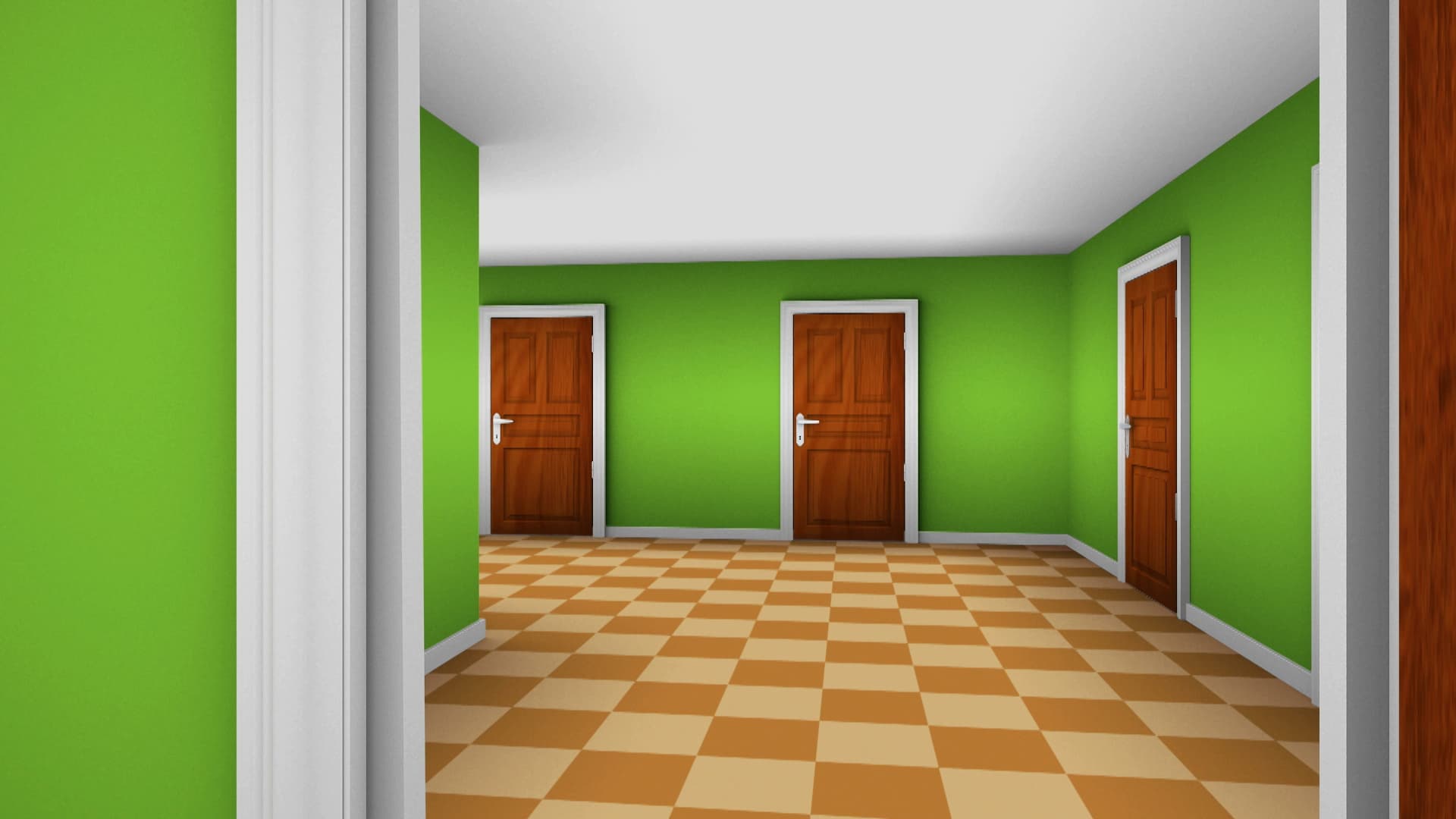 Hal Fischer, Morag Keil
Maskulinitäten
Bonner Kunstverein, Kölnischer Kunstverein and Kunstverein für die Rheinlande und Westfalen, Düsseldorf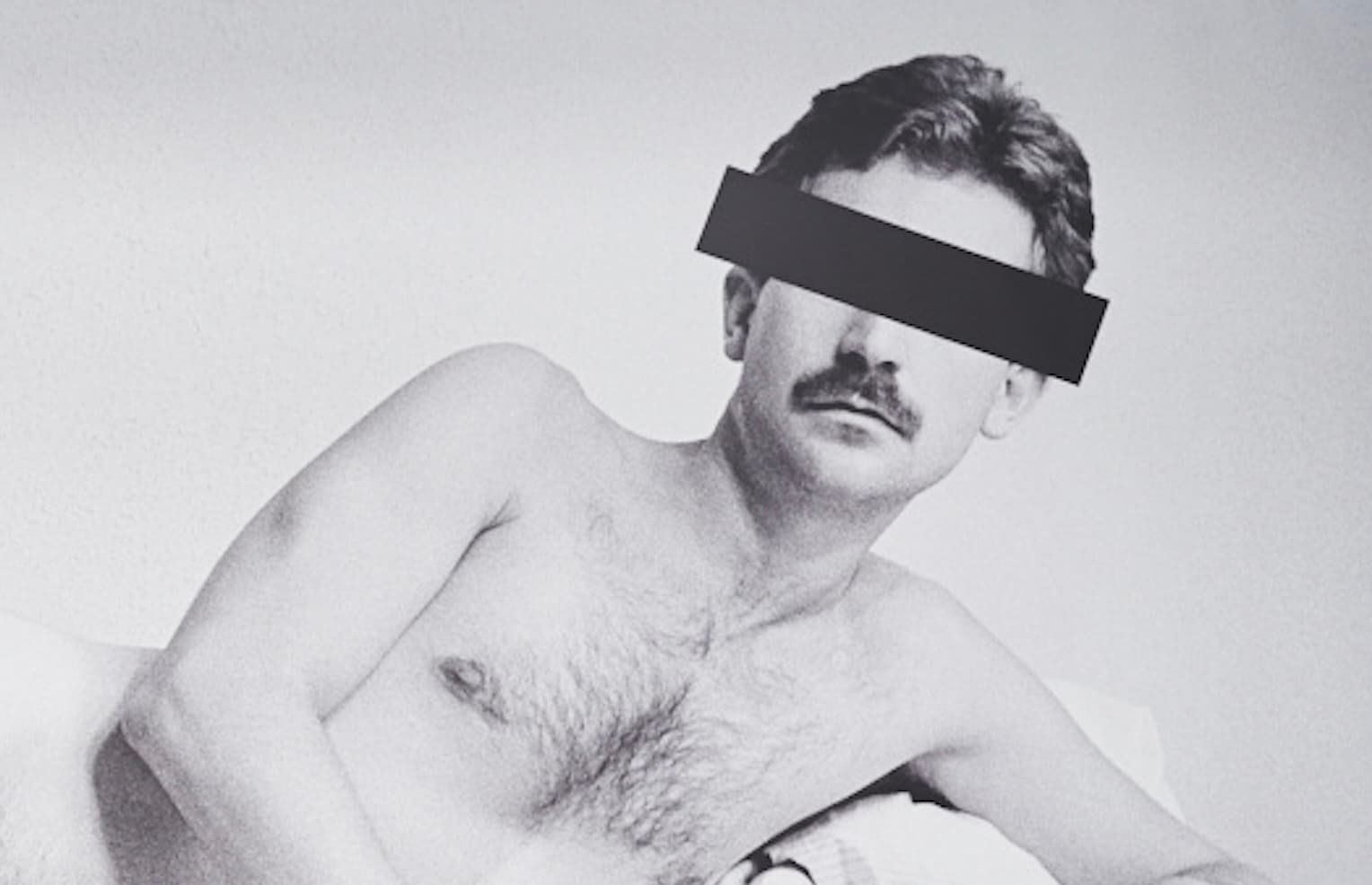 Georgie Nettell, Morag Keil
Questionnaire
Yale Union, Portland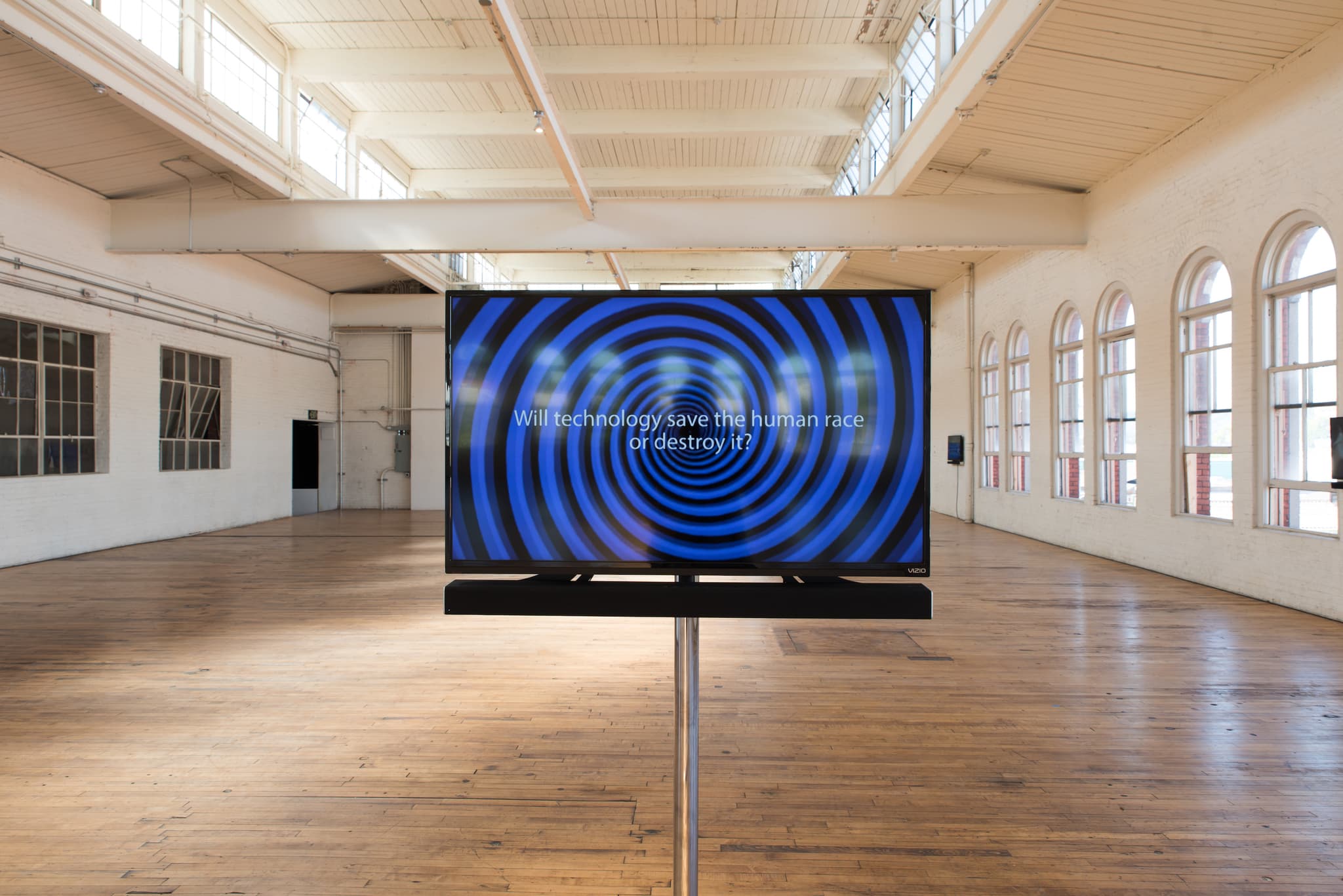 Georgie Nettell, Morag Keil
HOME
LUMA Westbau, Zurich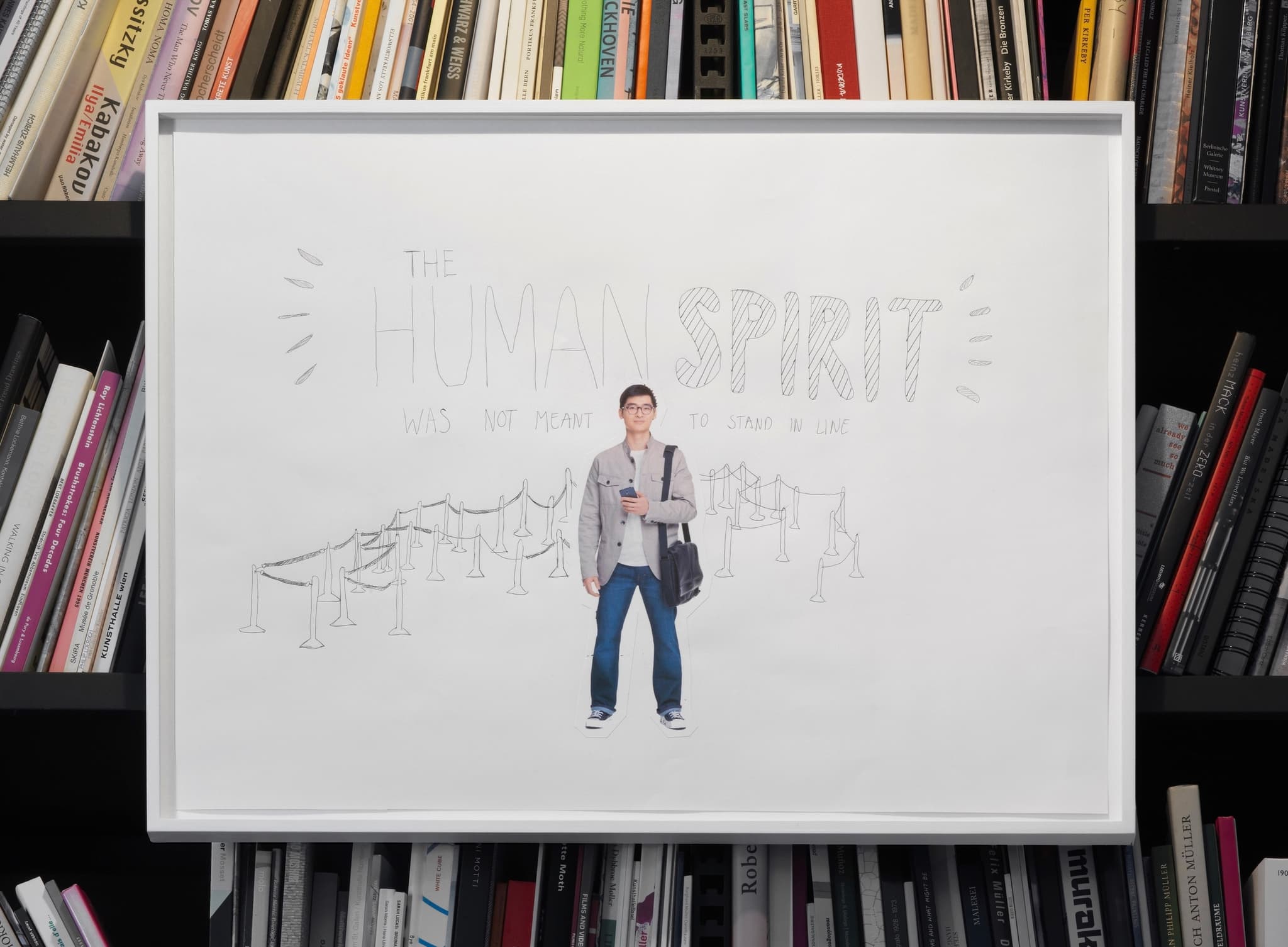 Morag Keil
Looks
Institute of Contemporary Art, London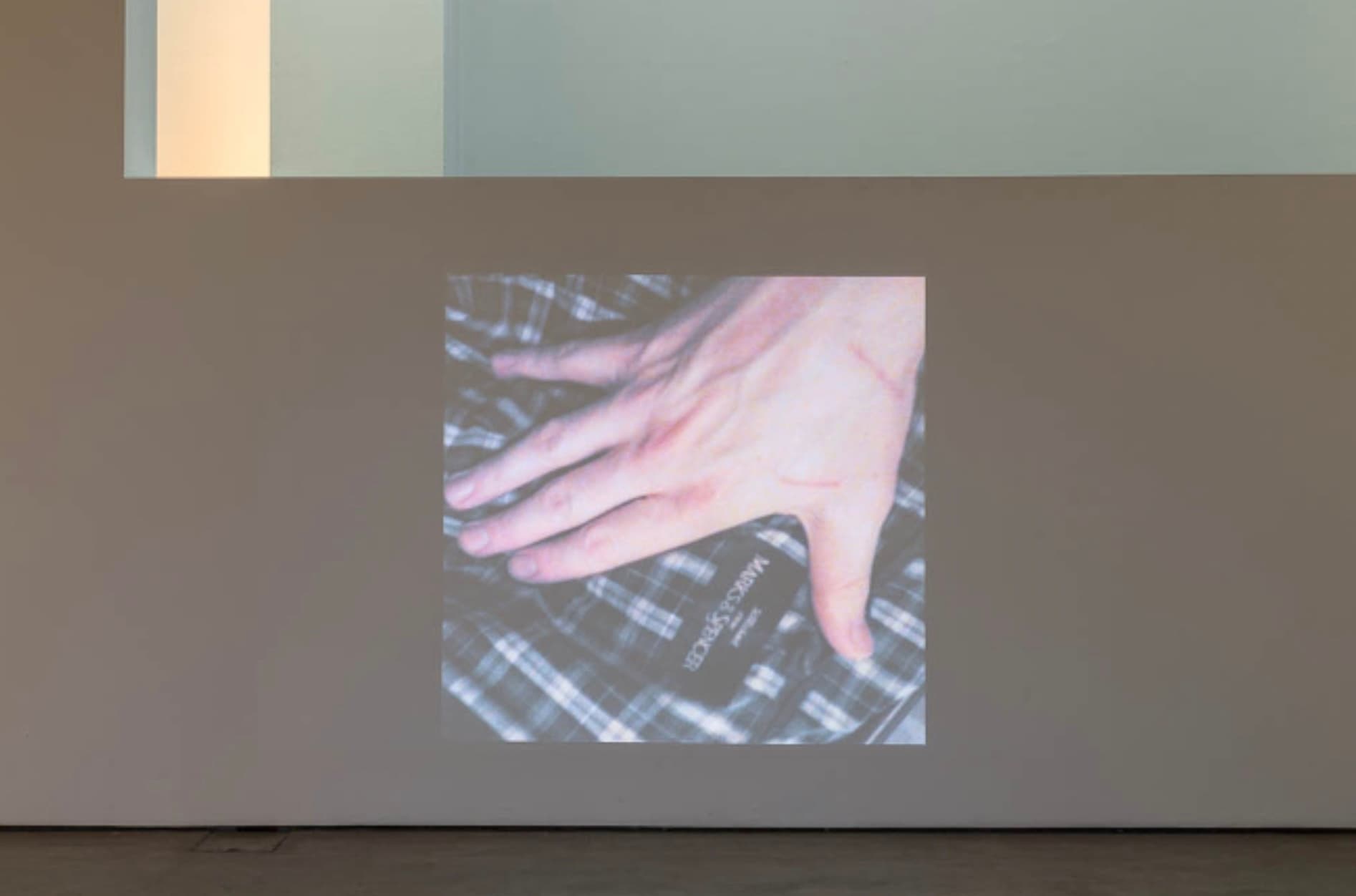 Morag Keil, Georgie Nettell
Questionnaire
PNI Online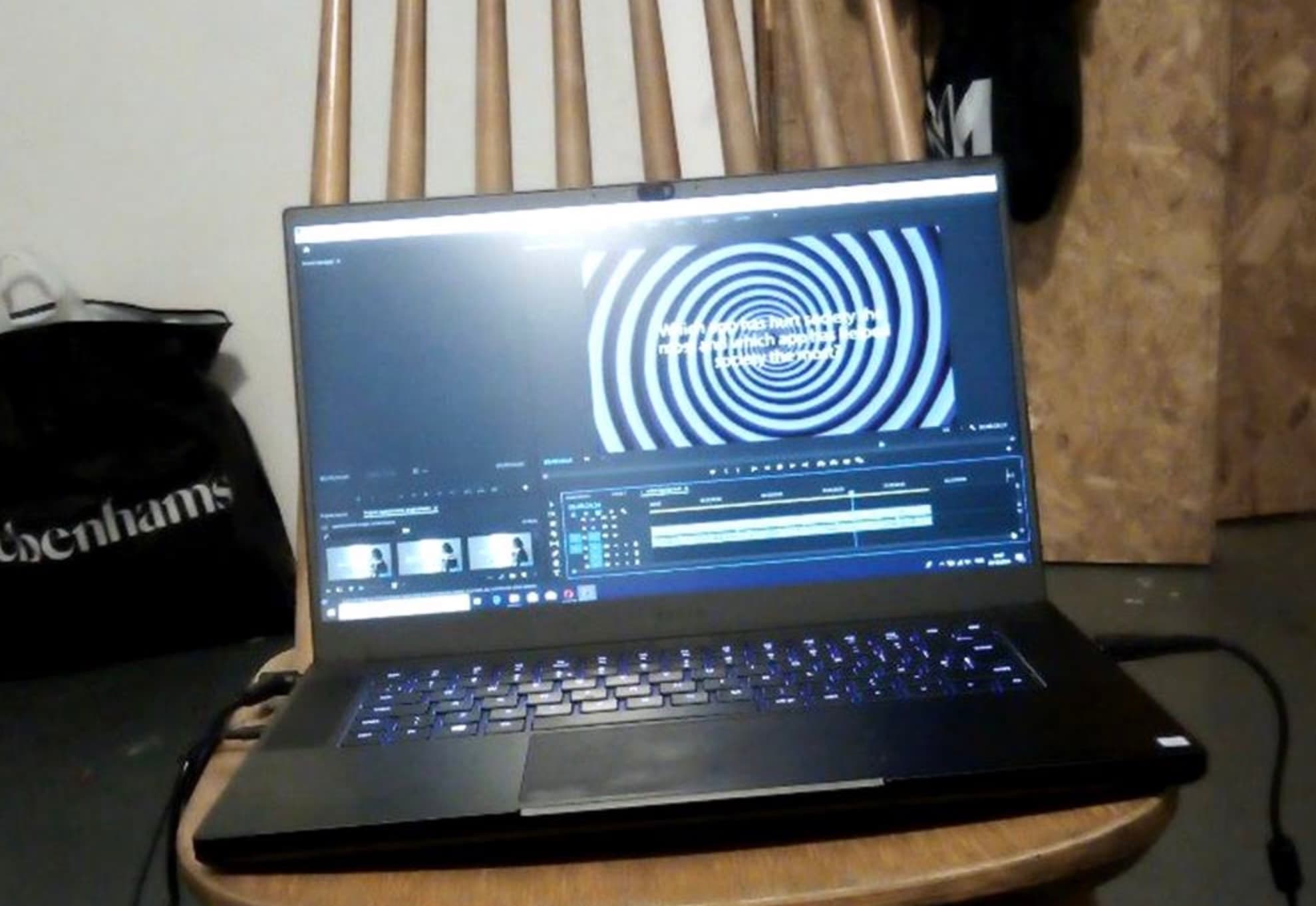 Morag Keil
MOMENTUM 12 - Nordic Biennial of Contemporary Art
Galleri F 15, Moss, Norway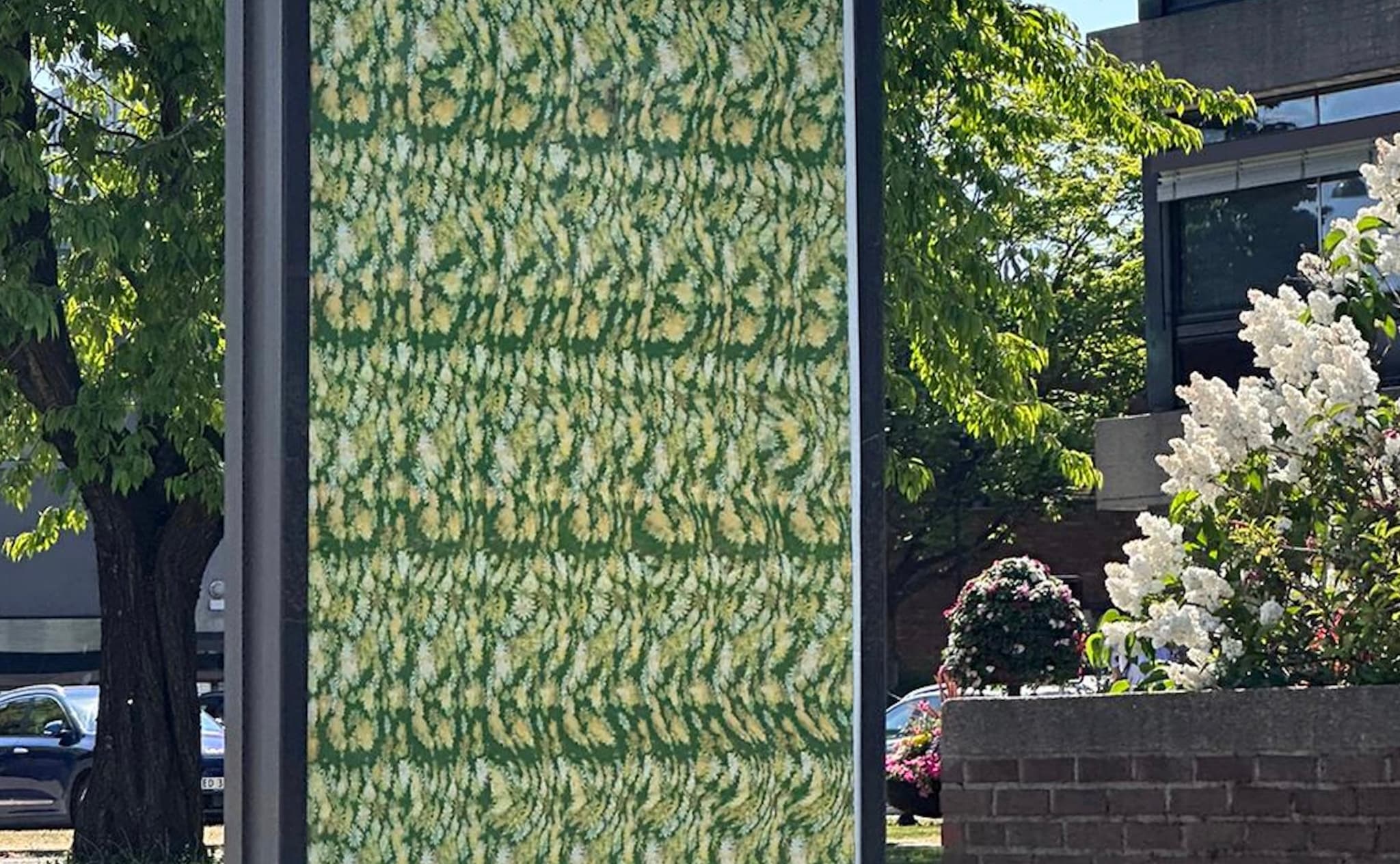 Juliana Huxtable, Morag Keil
LISTE 2017
LISTE, Basel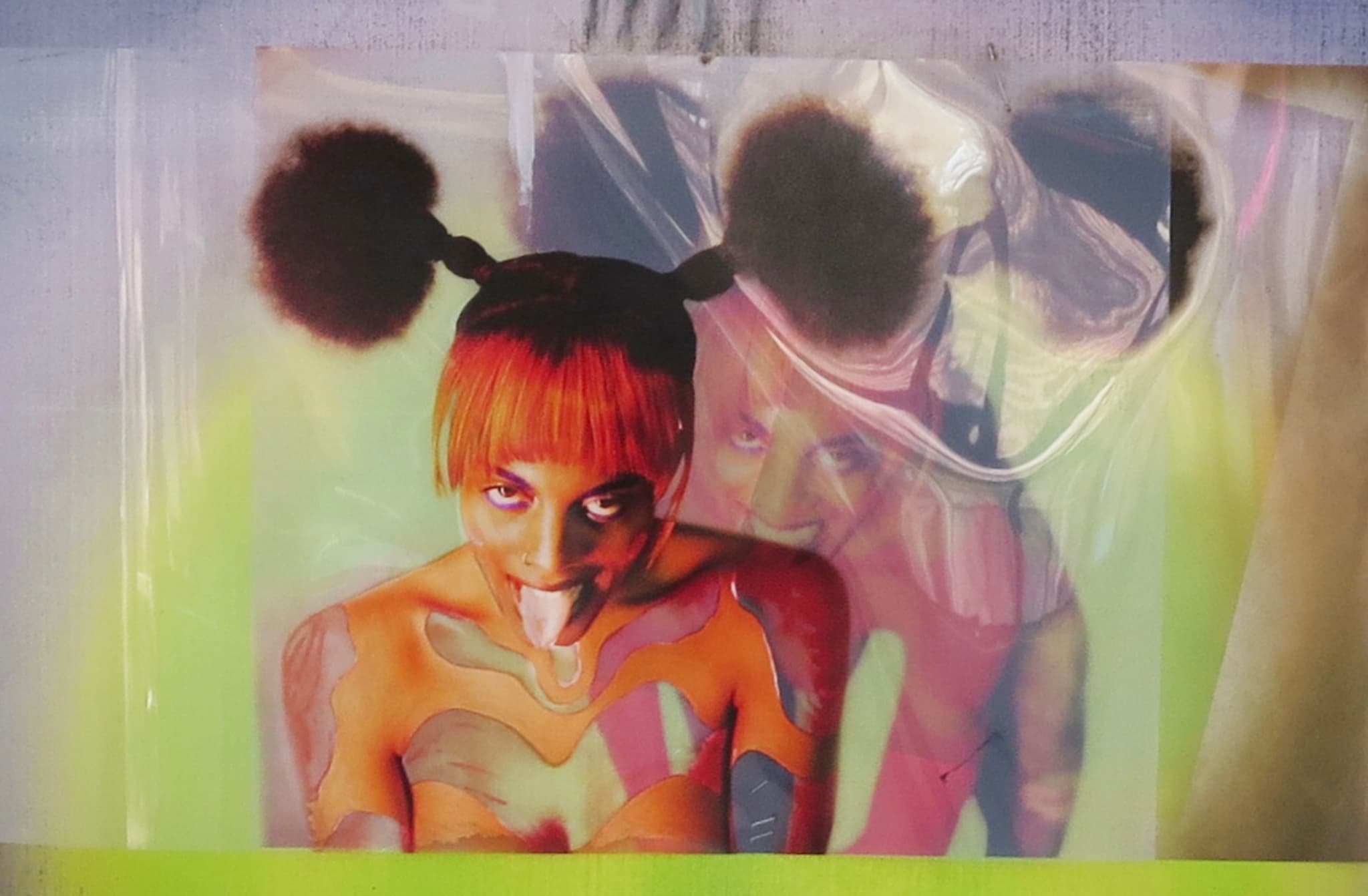 DIS, GCC, Morag Keil
Art Cologne 2017
Art Cologne, Cologne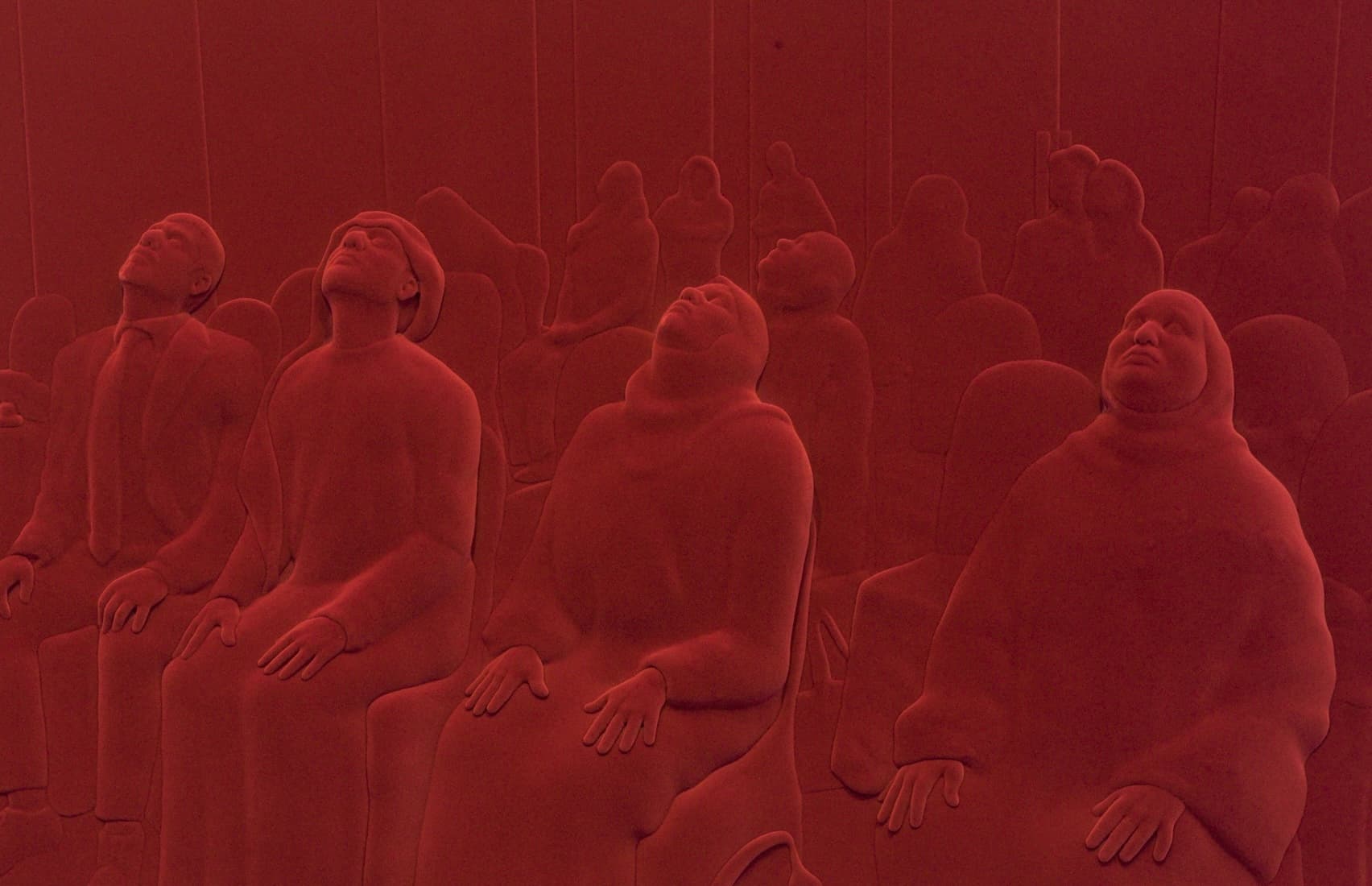 DIS, Georgie Nettell, Morag Keil
Various Others
Deborah Schamoni, Munich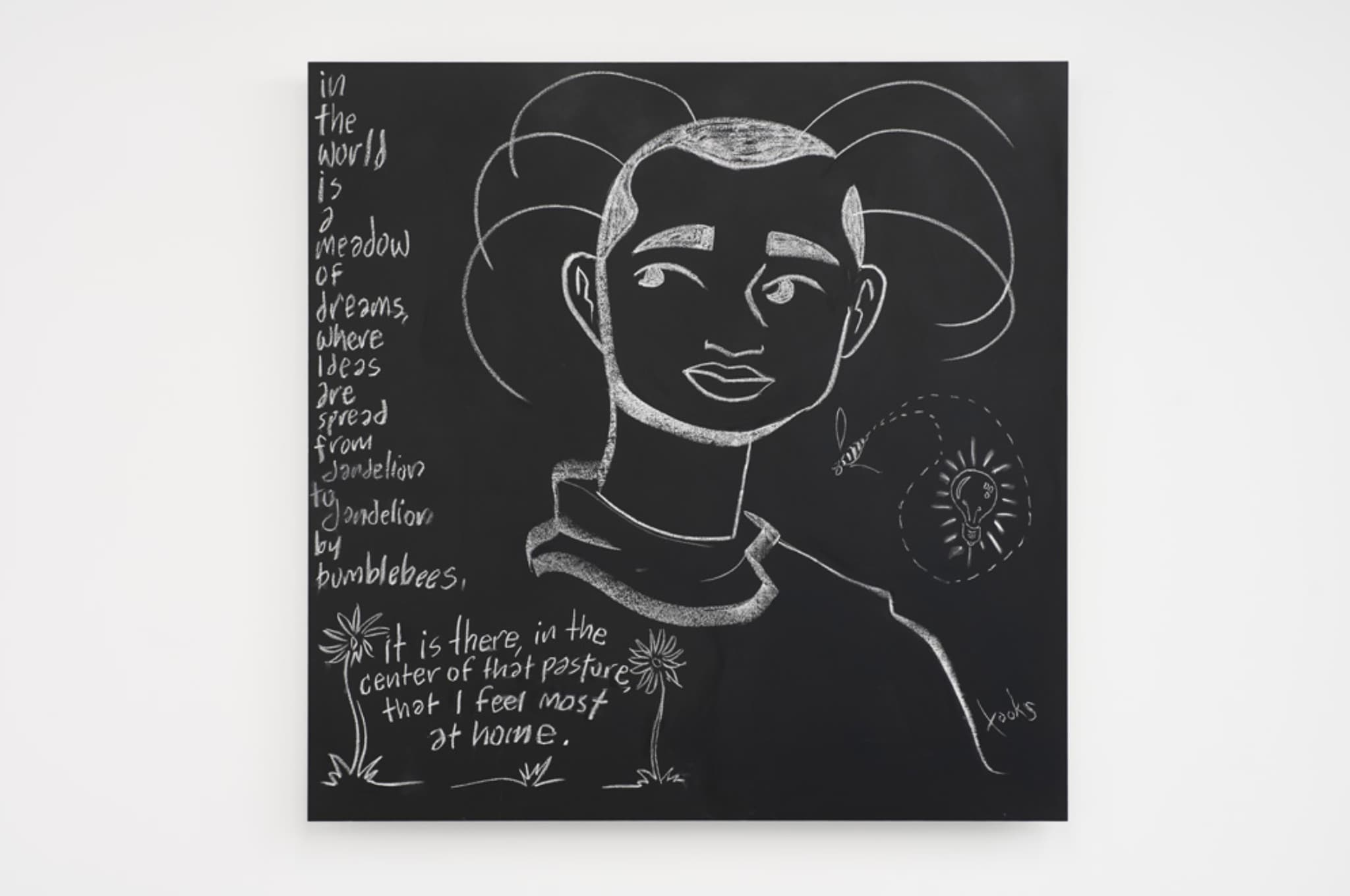 Flo Brooks, Morag Keil, Sean Steadman
Frieze London 2018
Frieze, London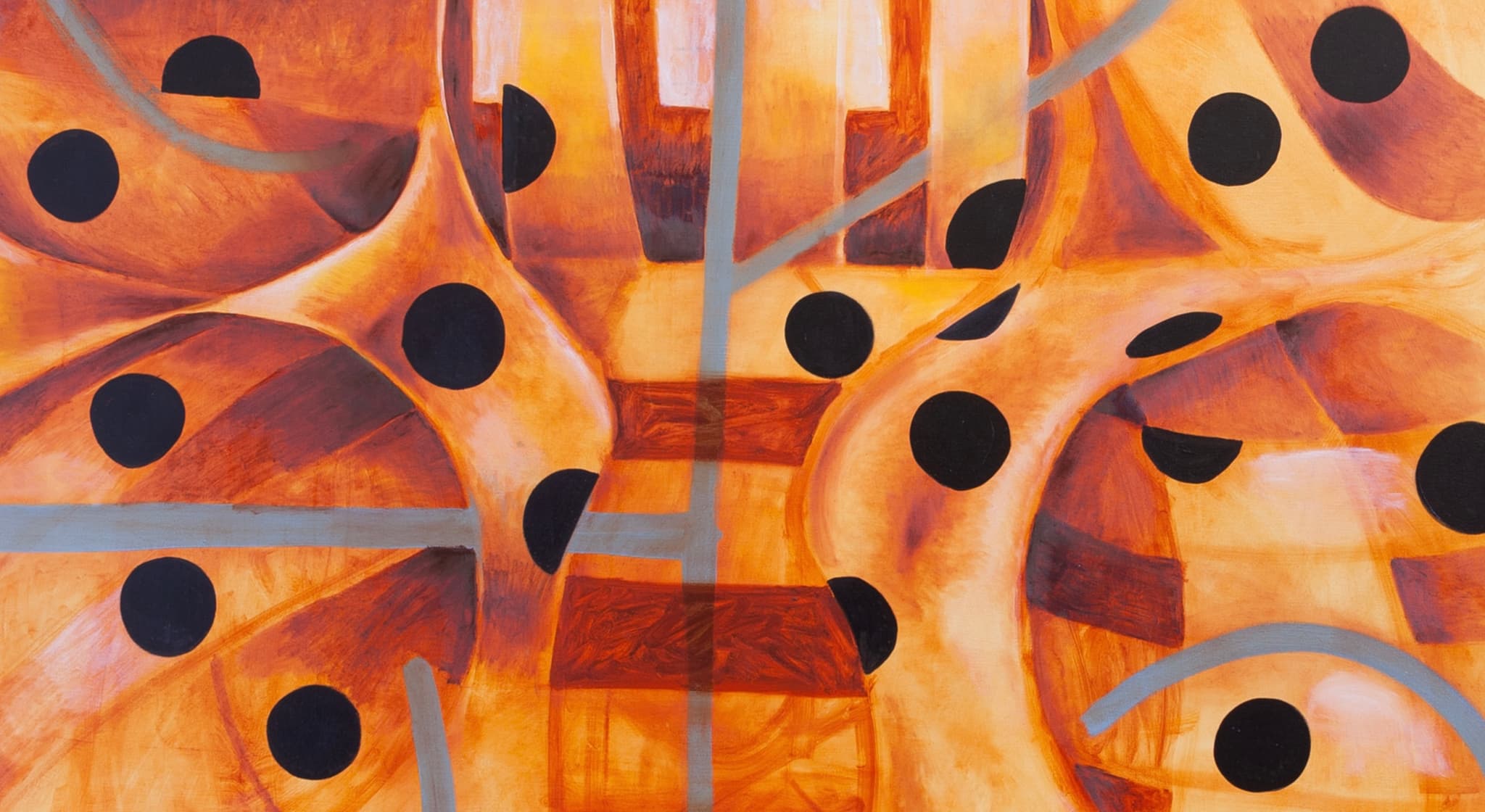 Georgie Nettell, Morag Keil
Frieze London 2015
Frieze, London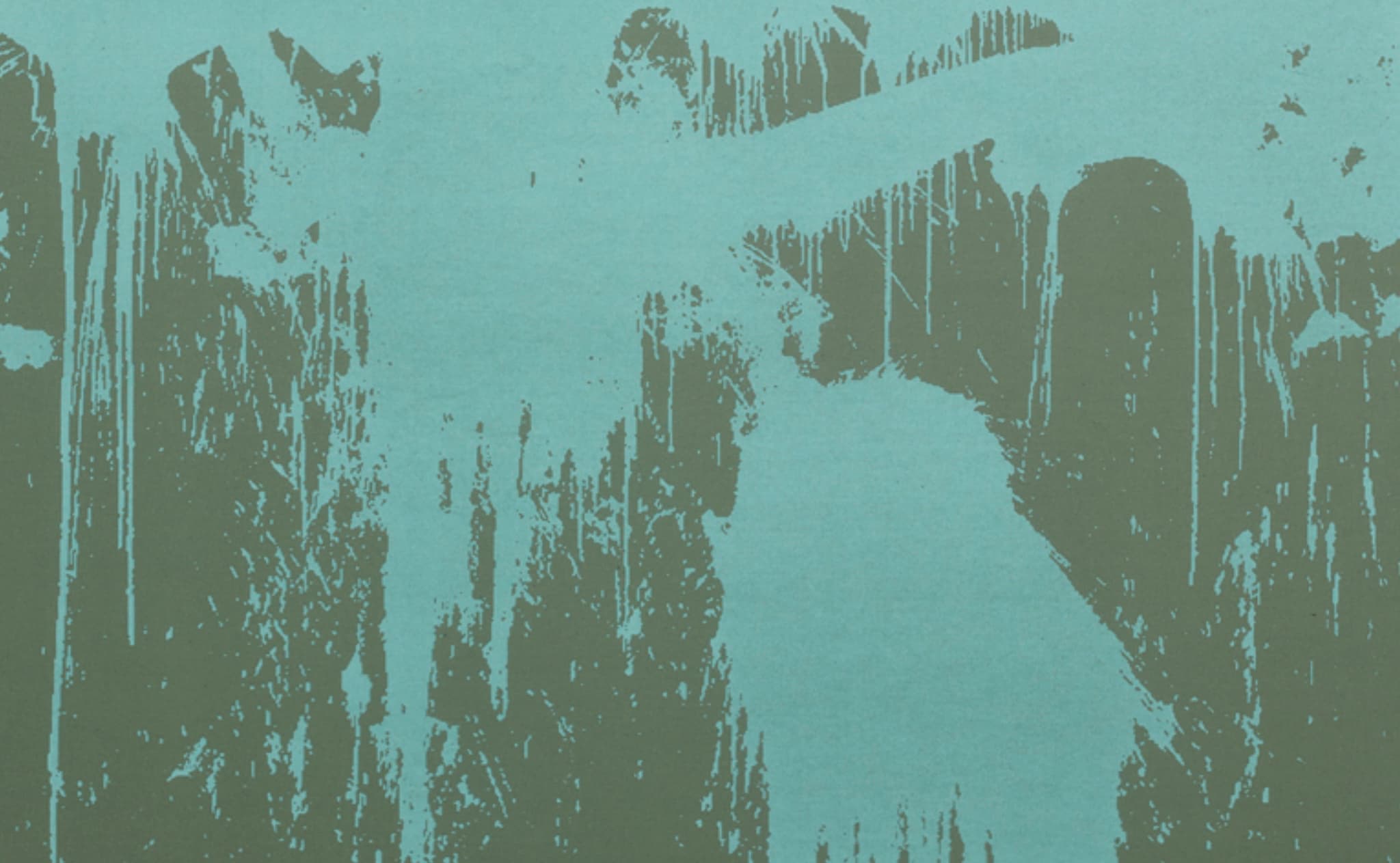 DIS, Morag Keil, Sean Steadman
Independent New York 2016
Independent, New York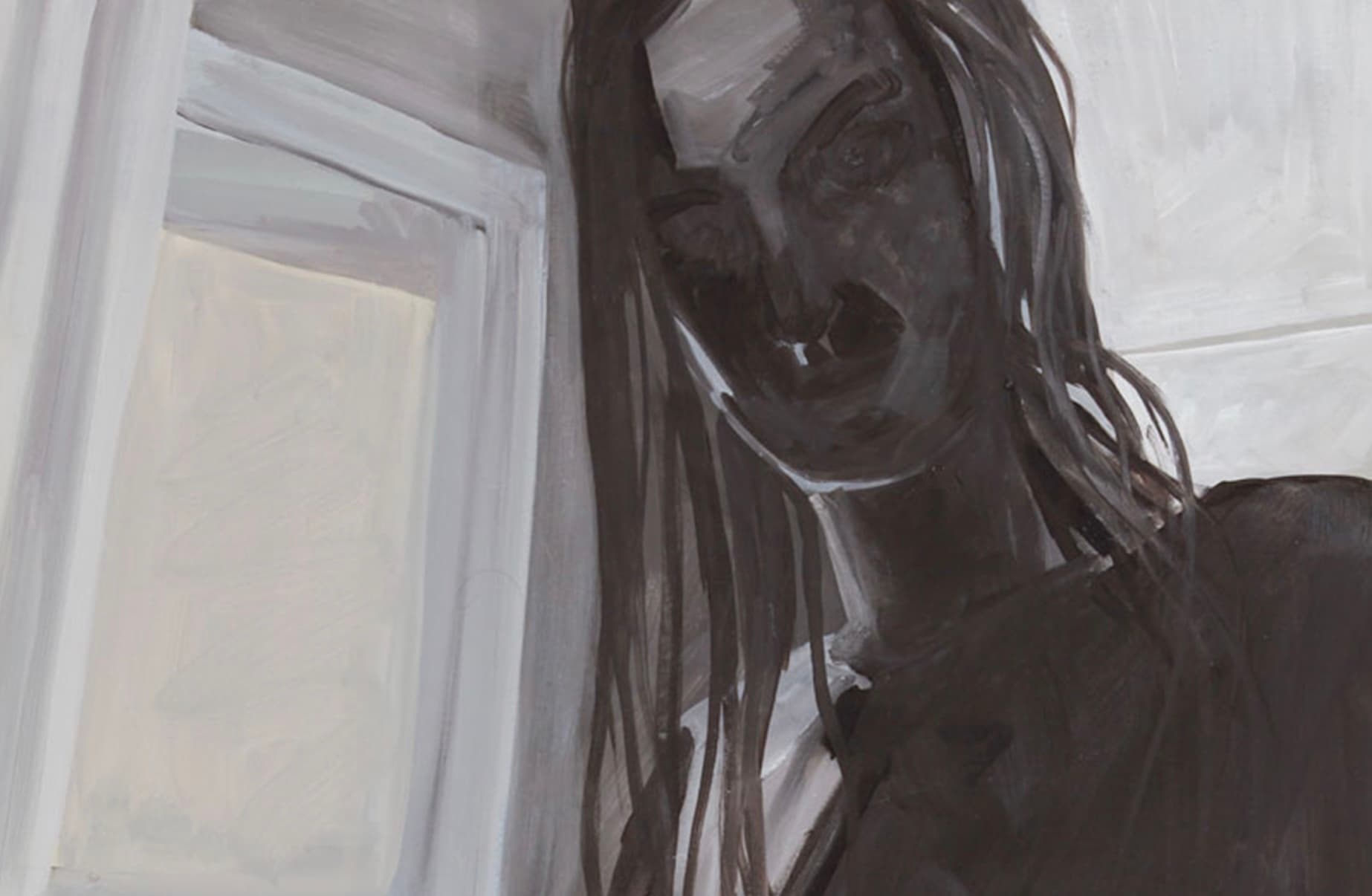 Dozie Kanu, Morag Keil
HOI KÖLN PART 1: WELCOMING THE SPACE
Kölnischer Kunstverein, Cologne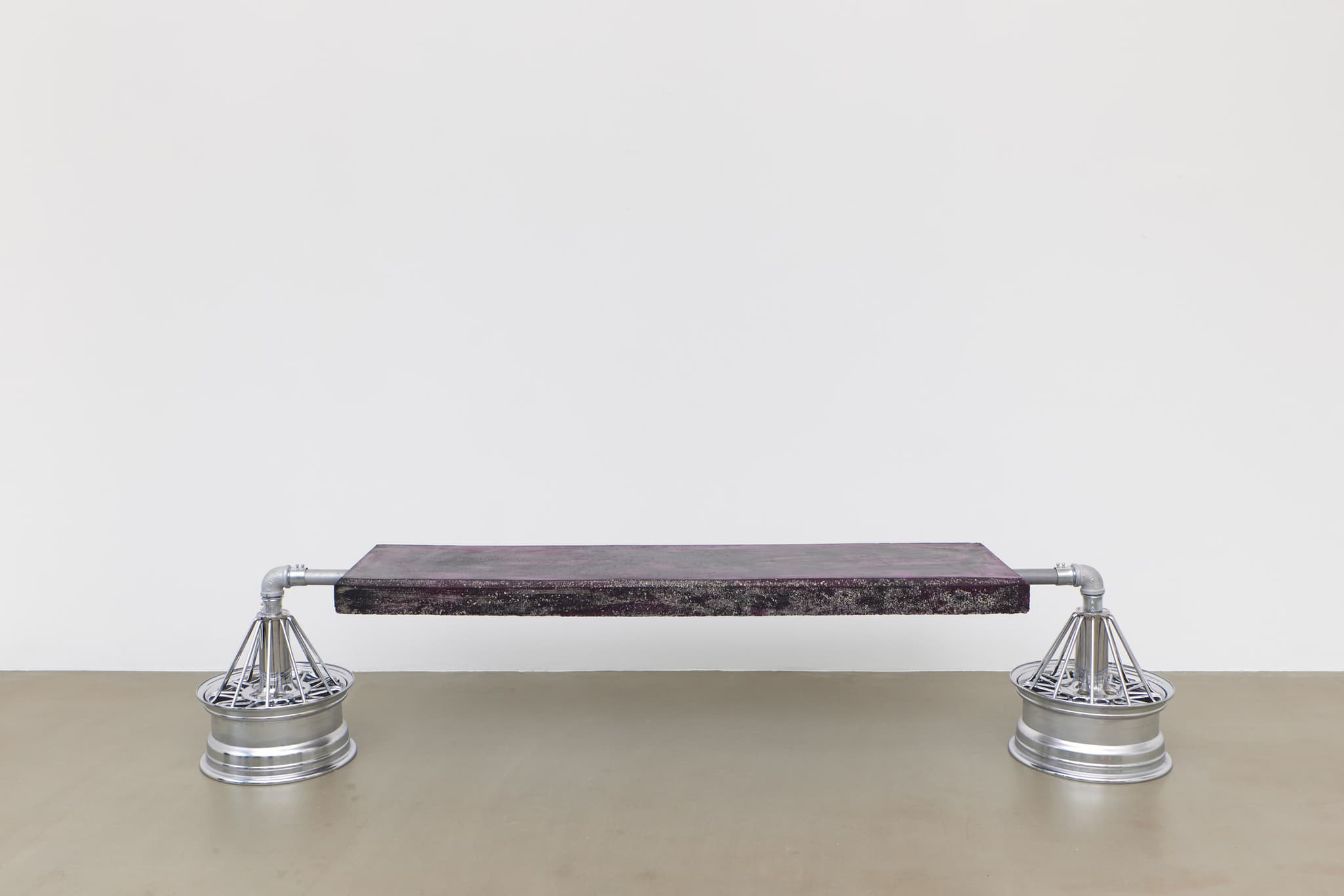 Morag Keil
THEY
Le Consortium, Dijon